Life is Strange: True Colors' new trailer explores Alex's psychic power of empathy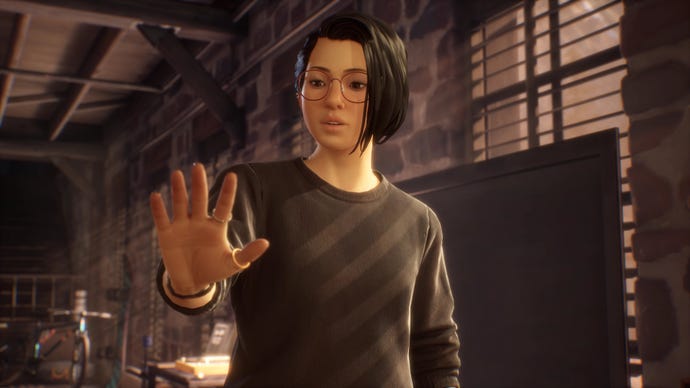 Publisher Square Enix and developer Deck Nine Games have released a new trailer for Life is Strange: True Colors, introducing us to main character Alex Chen and showing off her powers.
The next chapter in the story-driven, narrative adventure series has debuted a new trailer during E3 2021. We first heard about the game back in March, earlier this year, but today's trailer shows us a little more about the upcoming title.
"Brought to life through full performance capture by rising talent Erika Mori, players will navigate Haven Springs as Alex Chen, a young woman who has long suppressed her 'curse': the psychic power of Empathy, a supernatural ability that allows her to experience, absorb and influence the strong emotions of others—which she sees as blazing, colored auras," says the blurb.
"When her brother dies, in a suspicious accident, Alex must at last embrace her volatile power to find the truth, and uncover the dark secrets buried by a small town. Alex Chen's journey, power and future are all fully under the player's control."
You can check out the trailer embedded above to learn more about how Alex's psychic power of Empathy will affect the gameplay. Snippets of the trailer show how you will make choices and "interact with the citizens of Haven Springs, both through use of the power during exploration, and in memorable story-driven moments that present the player with complex decisions only they – using Alex's power – can resolve".
It sounds like it's taking some of the emotive storytelling of the past games and leveraging it as an actual mechanic, this time around. Which will likely make for very interesting results.
Life is Strange: True Colors will be available on September 10 for PS4, PS5, Xbox One, Series X/S, Stadia, and PC via Steam and the Windows Store.