Adding Luigi and multiplayer, Lego Mario finally feels like it's reaching its true potential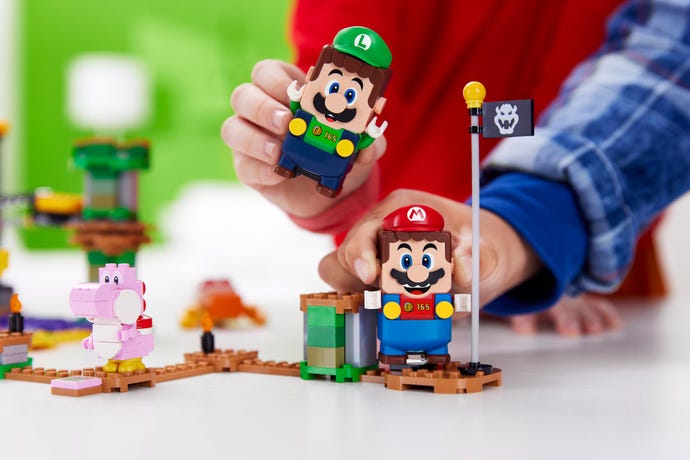 Lego Mario just keeps growing - and getting better.
This time last year, the Lego Group teamed up with Nintendo to deliver Lego Super Mario, a unique twist on both Lego's typical construction toy trappings and Mario's video game roots. It was a construction toy, yes, but one that was gamified via Mario himself, rendered in a blocky form and packed with sensors that allowed him to interact with the worlds and characters that could be built from the various available sets.
While the hardcore Lego nerds were always a little disappointed in Lego Mario because it didn't provide intricate models of Mario series icons (though a leak suggests a more traditional Peach's Castle set might be on the cards), Lego Mario was perfectly pitched for kids - as you might expect from a tie-up from two companies so well-practiced at pitching to the desires of children. But no matter how many sets were released and no matter how many enemies and locations were recreated in the Lego Mario format, it always felt like something was missing - until now.
Enter Lego Luigi, being released more or less exactly one year later to give the entire range a first-anniversary shake-up. Luigi appears here in the same format as his brother - with digitized eyes and a small status screen across his chest - and is compatible with every previous Lego Mario accessory, from courses to power-up costumes. I'm pleased to report that Luigi is appropriately just a tad taller than his brother - accurate to the all-important Mario Canon, despite the fact it would've been easy for Lego to simply recolor the existing Mario mould.
Luigi fans can play solo with him instead - but what's really exciting is that having access to Lego Luigi unlocks multiplayer functionality.
There are two ways to link the blocky brothers. The first is to simply use the Lego Mario smartphone app, which is available on iOS and Android. Alternatively, you can connect the two via their native built-in bluetooth. Once both are hooked up together, two players can each take a character around your Lego course creations - either working together to get to the goal or racing to collect as many coins as possible before the timer runs out.
The level of detail is lovely, and often quite cute. The brothers will know, for instance, if you're tag-teaming to stomp on a boss enemy. One will react if the other gets hurt or falls over. There are lots of small interactions like this - kids (and childish adults, like myself) will have an absolute blast with it.
If you're playing through the app, at the end of each course you'll be given a breakdown of what each player has done - including their coin counts and what level elements each has interacted with. While there isn't a lot of difference moment-to-moment compared to how it plays alone, and because of this I was initially sceptical about how much value Luigi might bring. After toying with the multiplayer for a while, however, I think it's fair to say that bringing a second person into the mix definitely levels up the whole experience.
The other half of the experience is building, of course. The Adventures with Luigi Starter Course, as it's called, comes with a generous set of options for expanding your Lego Mario levels for £50. It's fair to say that what Luigi ships with feels more like an expansion than a secondary starter set, though. While you could use this as an alternate entry point, it feels like a more advanced package, with a variety of terrain and little in the way of basic foes.
It includes a Pink Yoshi, Bone Goomba, and Boom Boom as a boss character that stands atop an articulating see-saw designed for the brothers to jump on in order to dethrone and defeat Boom-Boom. It's a nice package.
Lego Luigi ushers in a new wave of Lego Super Mario sets as well. That includes new Frog & Bee power-up packs,new 'blind bag' character packs of enemies, and crucially four new full-blown expansion sets ranging in price from around £25 up to £90.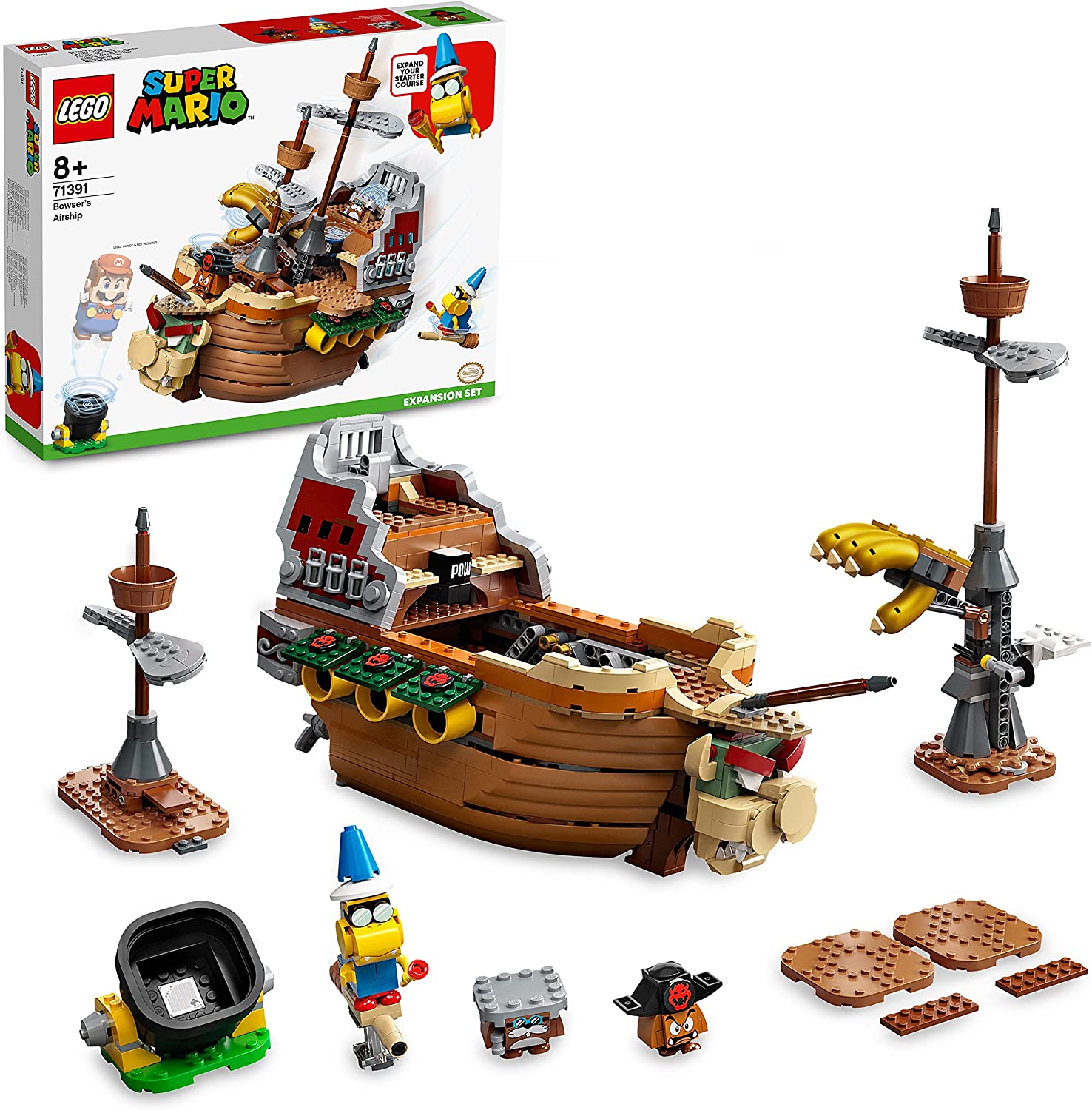 The star of this is naturally the most expensive - a Bowser's Airship Set that recreates the airships that debuted in Mario 3 and became a series staple. It's a lovely build with some great interactive pieces, including deliberately destructible parts that Mario & Luigi can break down with a stomp.
Another set includes fan-favorite Lakitu, and my personal favourite of the bunch is a set that sees Reznor, one of the best bosses in Super Mario World, have his boss mechanic replicated faithfully in moving Lego mechanisms.
This stuff is vital to Lego Super Mario's appeal, both to end-users and, duh, to Lego. More sets means they have more to sell you, of course, but it also leans into the entire proposition of these sets. The actual 'Lego Builds' involved here aren't that complicated or engaging - but each build gives you little modular pieces of Mario level design that you can then string together into unique course layouts. The more sets, the more variety you have - and it feels like there's more creativity and experimenting on the part of Lego's designers with this new range.
It's cool to see more and more Mario staple characters get represented in core sets, and it does leave one pondering where else this series might go. I'd love to see more deep cuts, but I also wonder if we might get things like Mario Kart-related expansions.
All of this is to say… Well, I probably have to update my list of the Best Lego Mario expansion sets from last year. But also, it's clear that Lego Mario is now no longer just a piece of crazy experimentation - it's worked, and it's successful, and it's now growing in exciting and curious ways. Notably, Peach and Daisy are yet to see any Lego representation - so I wonder if three or four player adventures could be coming next.