Labour MP blames shooting in Sweden on Counter-Strike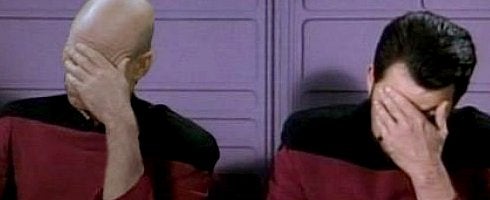 Another day, another politician blaming someone's murderous tendencies on a videogame. It never seems to end.
According to Labour MP Keith Vaz, the shootings in Malmo, Sweden can be blamed on the offender being "associated" with Counter-Strike, reports GI.biz.
Vaz, blaming the death of one and attempted murder of 15 others by a 38-year-old man involved in a "year-long campaign of violence against dark-skinned Swedes", places the blame on Valve's FPS instead of someone harboring hatred and obvious mental issues.
"The recent race shootings in Malmo, Sweden have been associated with the violent video game Counter-Strike," he told parliament, requesting it "further note that the internet-based, first-person shooting game that pits a counter-terrorist team against terrorists was previously banned in Brazil and in 2007 was associated with US College Campus massacres."
This is despite the culprit's father saying the shooter "lived in fear of immigrants taking over society".
Vaz then called upon parliament to "ensure the purchase of video games by those under 18 years is controlled and that parents are provided with clear information on the violent content of certain games."
The US Colleges he was referring to, of course, are Virginia Tech and Northern Iowa University where shootings took place by sickos and, once again, blamed on Counter-Strike by those whose agenda is fueled by hatred of "violent videogames".
Apparently, Vaz was all worked up over a Times article which has a local man quoted as saying: "I am sure that this is down to some crazy kid who plays that sniping game Counter-Strike all day. I don't believe in the lone Nazi theory."
Local police have yet to mention videogames as a reason for the shooter's twisted behavior.