ESL and DreamHack merge CS:GO tournaments to form giant ESL Pro Tour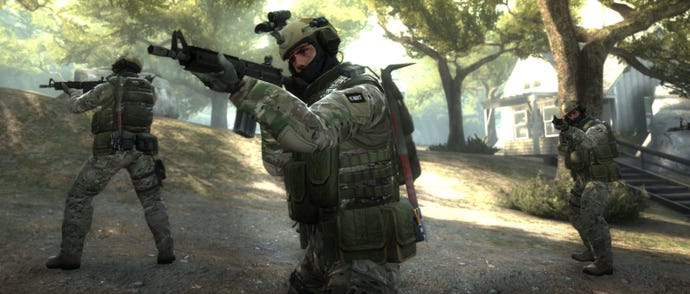 ESL and DreamHack have joined forces to form the ESL Pro Tour, combining over 20 Counter-Strike: Global Offensive tournaments into the single largest competition circuit in the world.
The ESL Pro Tour will have an aggregate prize pool of over $5 million for next year's international head-to-heads, ESL and DreamHack announced today.
This new set up will see tournaments organized into Challenger and Masters levels. Challenger will include the DreamHack Open, the Mountain Dew League, along with the ESL National Championships. Those who make the cut will enter into Masters, which will largely be made up of arena tournies worth $250,000.
Masters level will include ESL One powered by Intel, Intel Extreme Masters, DreamHack Masters, and the ESL CS:GO Pro League. The best ranking teams in the ESL Pro Tour Ranking will go on to compete in two Masters championship finals, ESL One Cologne in Germany and Intel Extreme Masters Katowice in Poland.
"ESL's growth in recent years has led us to rethink what we are doing. We have built some of the world's most impressive esports tournaments, and it was the time to connect the dots where the outcome is a bigger picture that fits better with our vision for esports," said ESL CEO Ralf Reichert in a prepared statement. "This partnership between ESL and DreamHack will give youths a clearer and more complete path to becoming somebody and a structure that is more welcoming and digestible for new esports fans."
"This collaboration will provide a deeper meaning and purpose to all our properties allowing us to provide fans with more thrilling experiences than before. On the other hand, it also represents a much larger and more attractive opportunity for sponsors and media to engage with the esports audience," adds DreamHack co-CEO Marcus Lindmark.
"ESL Pro Tour mirrors our ambition to provide up and coming players a clear path to the professional on their way to becoming tomorrow's esports professionals."