Kudo graces UK Kinect launch: "Kinect work has been 10 years in the making"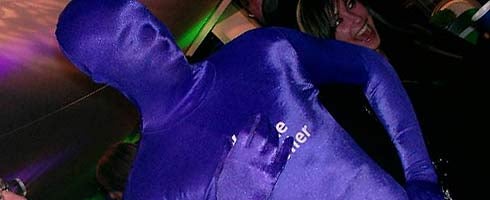 Kudo Tsunoda turned up at tonight's London Kinect launch to tell recording journalists that the technology behind 360's motion sensor has been in the works for the last decade.
"The technology that's gone into making Kinect work has been 10 years in the making," said the project's creative lead, caught by VG247 by Stace Harman.
"It's one of the good things about working at Microsoft; we've got our Microsoft research department out here at Cambridge, and we've got, like, a thousand scientists that are constantly working on super-innovative and technical problems that they're trying to solve.
"They spent three years on Xbox, and fortunately they'd already been working on the full-body tracking and the voice recognition for much longer than that."
Speaking at London's Natural History Museum after performances by ice skaters and bands to mark the release of Kinect in Britain, the sunglass-addicted exec enthused that Kinect harked back to the halcyon days of groups playing in arcades, and lamented the need for "hour-long" game tutorials.
"Back when games were in the arcades, you saw a lot of different people playing, because you didn't have to learn a controller or go through an one-hour tutorial just to get in and play," he said.
"If you wanted to ride a motorcycle, you just got on the motorcycle and did what you did in real life. That's the way to play the game. A good, fun part of the way Kinect is designed is to let people take the stuff they know from the real world and use that in the way they play the game.
"All different kinds of people can get in and play games now. I've been playing games my whole life, but still, I don't enjoy having to sit through an hour of tutorial to learn how to use the controls."
Kinect launched in the US last week with a sumptuous Times Square event, but the British equivalent was more low-key; chatter of throttled UK supply has been circulating today.
GAME on Oxford Street is the centre of Microsoft's midnight launch plans tonight, where "mystery special guests" will "speak live with the first person in the queue for Kinect at GAME Leeds" via Video Kinect.
Over 300 GAME and GameStation stores are opening at midnight tonight nationwide.
Kinect will launch at £129.99 for the stand-alone unit and Kinect Adventures, or £249.99 for the Kinect Console Bundle, which includes the new 4Gb machine.