Koei-Tecmo confirms summer release for Quantum Theory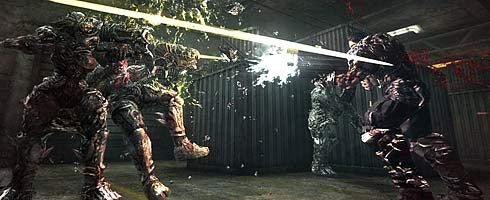 Koei-Tecmo's confirmed to VG247 that Quantum Theory will indeed release this summer.
It was reported earlier this morning that a US KT rep had said the third-person shooter was due for release in that timeframe. KT Europe has told us that was always the plan since its intital delay in February.
"Quantum Theory is slated for a summer release," a rep told us just now."It always has been since the initial push-back a couple of months ago."
Back in February, the company confirmed it had delayed the title until some time "later in 2010".
The game, seen as the Japanese version of Gears of War, was due to launch two weeks ago for PlayStation 3 and Xbox 360, with the game previously an exclusive for the former platform.