This Kingdom Hearts 3 Limited Edition PS4 Pro is rather pretty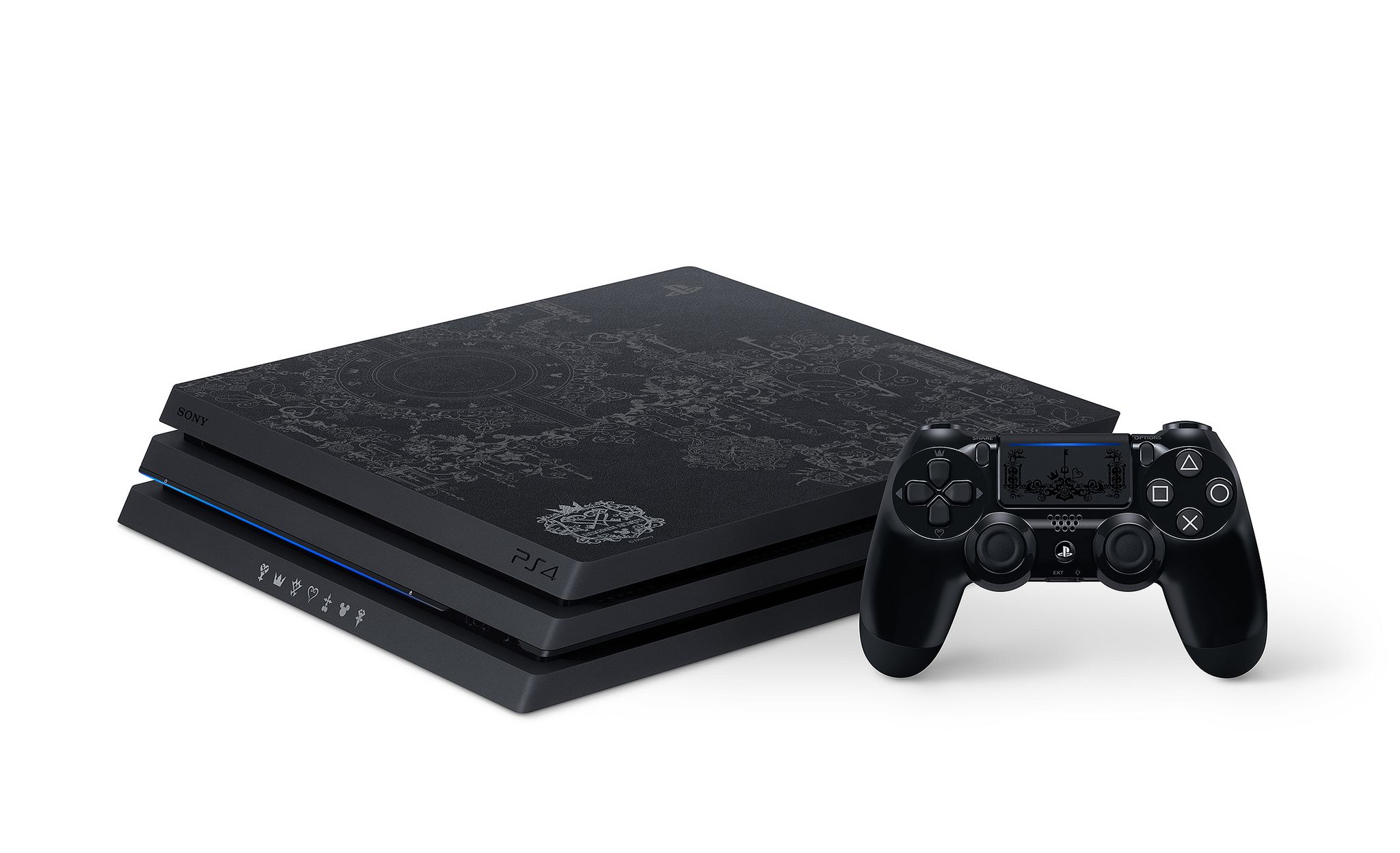 Sony will release a Kingdom Hearts 3 Limited Edition PS4 Pro bundle.
The Kingdom Hearts 3 Limited Edition PS4 Pro will be released alongside the game January 29. The consoles features the Kingdom Hearts emblem, and has a dark gray (or light black), leather-texture finish.
Inside the box is a glossy black Dualshock 4 controller with Kingdom Hearts detailing on the touchpad.
It also comes with a physical copy of the Kingdom Hearts 3: Deluxe Edition of the game, which features a Sora pin, steelbook and hardback artbook.
In the US, the limited edition console will be available exclusively at Gamestop for $399.99. In Canada, it will be sold through EB Games for $499.99 CAD. Pre-orders in both regions are available from today.
The bundle is also available for pre-order at Game UK for £379.99.
Kingdom Hearts 3, according to Alex, is probably the best digital Disney theme park ever made. For more insight into the game, you should give his interview with series creator Tetsuya Nomura a read.
And while you're at it, Alex also had a chat with Tasha Sounart, the associate creative director at Pixar where they discuss the collaboration between the movie studio and the Kingdom Hearts 3 team.