Kingdom Hearts 3 Co-Director Says Critical Mode Is "Coming Soon"
At GDC 2019, we learn about one of Kingdom Hearts 3's most-requested features from co-director Tai Yasue.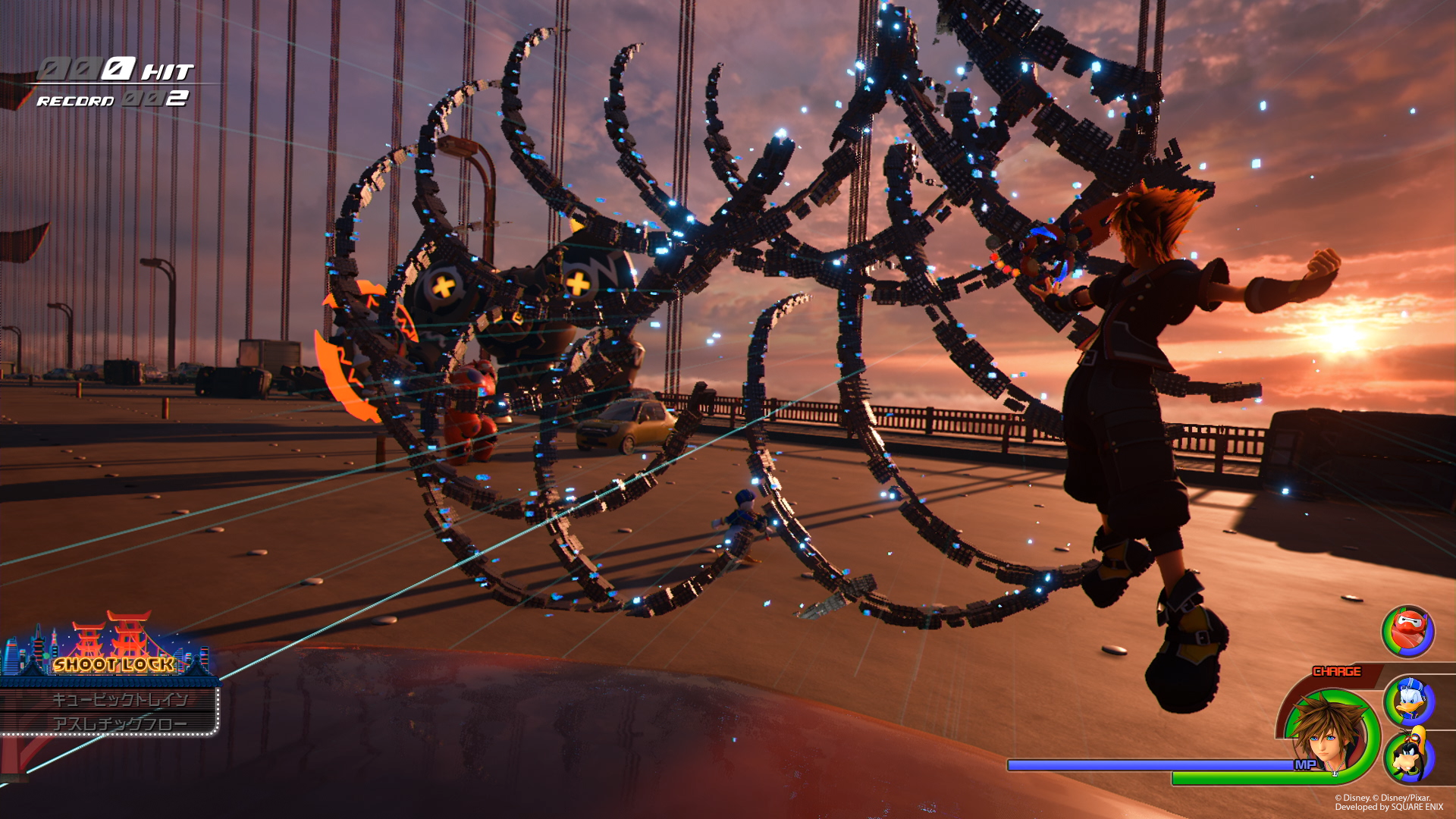 This article first appeared on USgamer, a partner publication of VG247. Some content, such as this article, has been migrated to VG247 for posterity after USgamer's closure - but it has not been edited or further vetted by the VG247 team.
Kingdom Hearts 3 released in January 2019, a staggering 14 years after the last numbered entry Kingdom Hearts 2. (The road between that has been stuffed with many, many releases though.) One glaring omission from launch has been the lack of a Critical mode; the hardest of the hard. Luckily, fans won't have to wait much longer.
"It's coming soon. We don't have any dates yet, but we really heard our players saying that they wanted a more difficult mode, so that was something we definitely wanted to address and we wanted to get it really right," Kingdom Hearts 3 co-director Tai Yasue tells me during the Game Developers Conference 2019, the afternoon before he would go on to appear during the State of Unreal keynote on March 19. "So it wasn't like a really superficial thing with just like the parameters changed a bit. We really want to adjust things, add things as well to make it more technical and more offensive. I think you're going to see new types of ways of playing the game. It's not just difficult and we also wanted to assure lets our players clear it even if you're playing in level one."
While details are scarce, Yasue promised that the Critical Mode will be coming soon to Kingdom Hearts 3. Critical Mode started making its way to Kingdom Hearts games starting with Kingdom Hearts 2 Final Mix, giving another difficulty option above the once-highest Proud Mode. In most of the games' Critical Modes, enemies deal twice the amount of damage, though other features vary from game to game.
Spoilers ahead for Kingdom Hearts 3's post-game.

When telling me about Kingdom Hearts 3's secret boss The Dark Inferno, who lies in wait behind a battlegate in the Keyblade Graveyard, Yasue outlines how the boss was designed in a much different way than past secret bosses. The team's approach may align with how it's approaching the upcoming Critical Mode too.
"The concept was [...]: if you learn the moves, you could clear it. So it's not just difficult, it's not like impossible if you actually learn each stage of the AI of that, and you can sort of figure out what the best moves are, and you don't actually have to level up. We also wanted to make sure that everyone could actually clear it at the same time," Yasue elaborates. "So if you do level up, you can beat it. But if you're like a hardcore gamer, very good at action games, you should try level one, and if you try on level one you could also beat it if you actually learn its moves. So, it's a secret boss but it's not just about being fair and strong. It's about being able to understand it."
Stay tuned for our full interview with Kingdom Hearts 3 co-director Tai Yasue sometime soon. Need to do some training before Critical Mode drops? Check out our Kingdom Hearts 3 guides hub.