The King of Fighters 15 adds Mai Shiranui to the roster with a new trailer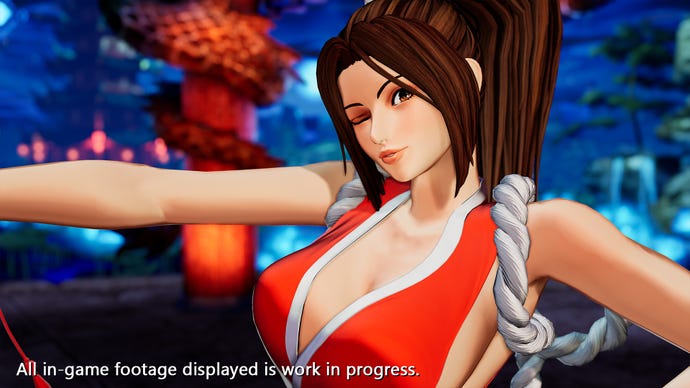 SNK has confirmed another new character for The King of Fighters 15, and this time it's Mai Shiranui from both the Fatal Fury and The King of Fighters series.
more
Also known as 'The Alluring Ninja Girl' (see if you can figure out why), Mai Shiranui is a veteran of SNK's various fighting titles and has long been something of an idol for certain 'enthusiastic' parts of the fanbase.
She's such a popular fighter, in fact, she's even made her way over to the Dead or Alive series as a DLC character a few times. Can't think why...
Take a look at how she's going to appear in King of Fighters 15 below.
It should come as no surprise that we're seeing Mai Shiranui at this stage; she's basically a KoF mascot at this point. She also appeared in the official promo art for the game that was released back at the start of 2021. Still, it's nice to see her in action.
Mai is the latest in a long line of character reveals for the game. So far, we've had King, Yashiro Nanakase, Yuri Sakazaki, Kyo, Shun'ei, Chizuru Kagura, Iori Yagami, Benimaru , Joe, and Meitenkun.
The King of Fighters 15 was announced way back in August 2019, but we've only just started seeing some more gameplay for the title. Though we don't know what platforms it'll eventually arrive on, we do know that SNK is making sure the upcoming fighter will support rollback netcode.