Kazunori "doesn't know" if GT6 will hit PS3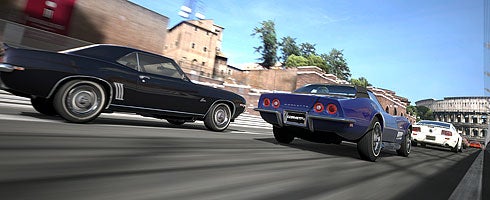 GT6 on PS4 confirmed. Possibly. Maybe.
Polyphony boss Kazunori Yamauchi has told EG he "doesn't" know if Gran Turismo 6 will appear on PS3.
"Ten years ago it was easier to predict what would happen three years in the future," Yamauchi said at GT5's launch party in Madrid last night.
"Nowadays no-one knows what happens in the future. In three years, we don't know what will happen."
Development on GT6 has already begun, according to previous comments.
Kazunori pledged at the event last night GT5 would be "upgrading every week, every month" to improve and update the game.
The first update coming will be to fix the racer's online infrastructure, which caused some problems overnight.
"Online updates are planned of course for leaderboards and matchmaking - [they're] all planned in the process of evolution," said Yamauchi.
Kazunori promised that the release of GT5 was "only the beginning of a new era for Gran Turismo."
GT5's out now. Duh.