Just Add Water card features ship, 2D landscape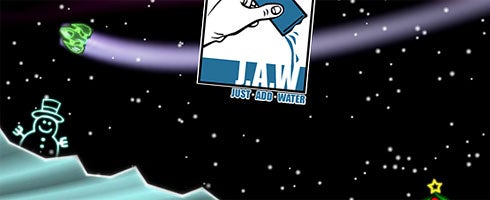 Remember the first-party PSN title Just Add Water is going to announce at E3? Project V?
Some kindly soul just pointed us to this, the company's Christmas card from last year.
It features a flying ship, a coloured vapour trail and a 2D landscape.
A hint?