Italian setting will help Ass Creed II pass original's 9 million sales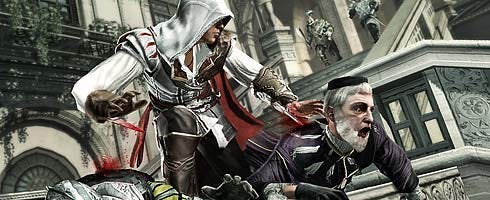 Assassin's Creed II will beat the original game's 9 million sales, dev boss Patrice Desilets told us at GamesCom last week, thanks to its setting and sequel status.
"Why? Because of Italy," he said. "Italy has something, really. I've met a bunch of people, and Italy has something. Italy is one of the most visited places in the world, and there's a reason for that.
"Being able to visit Florence, or visit Venice and Tuscany, is something that people will be attracted by."
The "II" at the end of the game's title will help seal the deal, Desilets added.
"And it's a sequel, and [there's been] good press on it, so I think we're going to outsell [the original]," he said.
It's not all serious business, though.
"My producer and I were joking that we're going to sell, like, 725 million copies of it," Desilets said.
Everyone needs a goal. The game looks properly awesome. You will buy it on November 20.