Horizon Forbidden West will support 60 FPS performance mode on PS5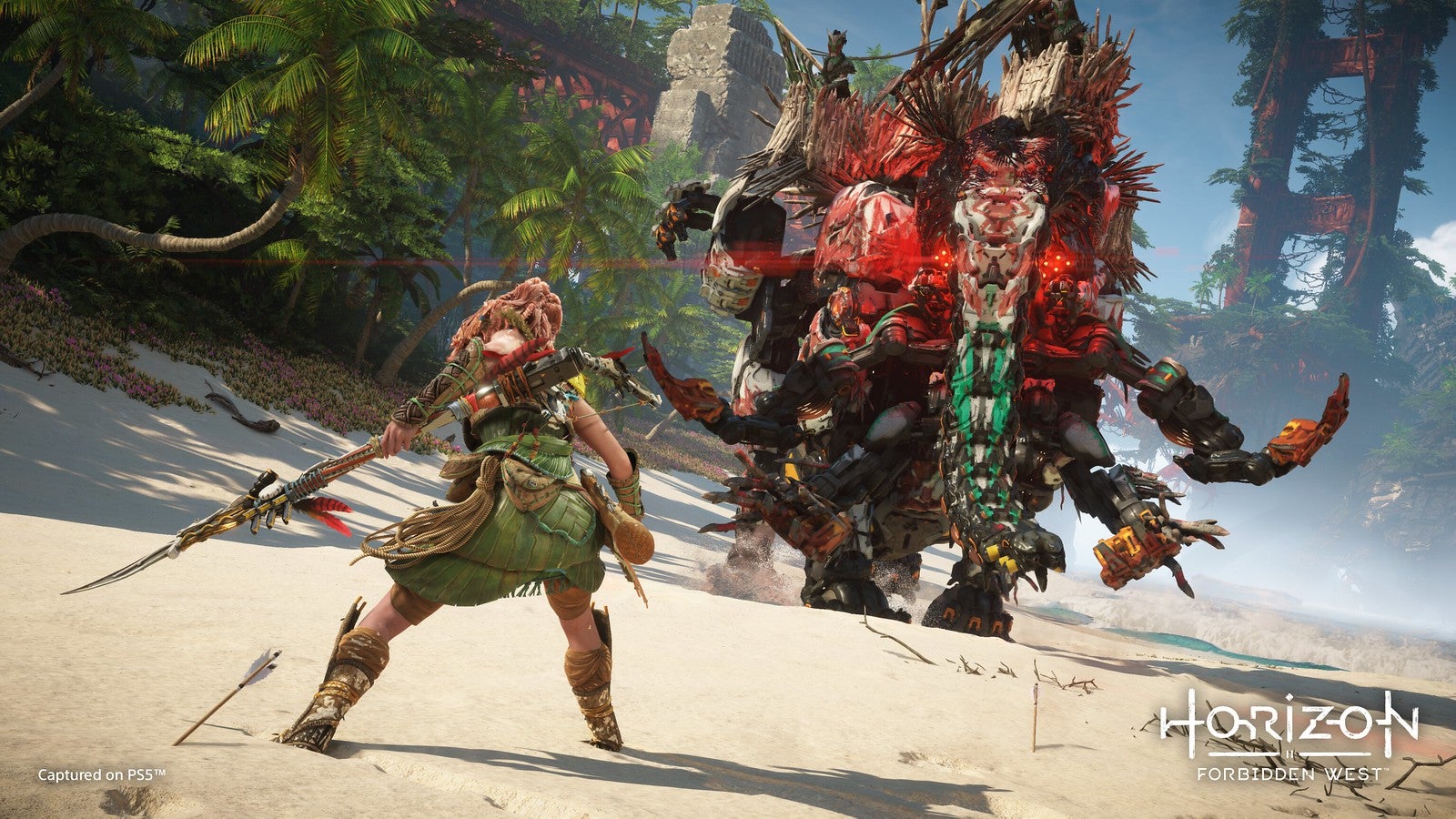 A couple of new interviews with Guerrilla Games has shed more light on what to expect from Horizon Forbidden West.
Some details and confirmation of what we saw of Horizon Forbidden West during Sony's State of Play were addressed by Guerrilla Games in two separate interviews.
In the first interview with Julien Chièze, it was revealed that the game will support 60 FPS mode on PS5, which is good news for owners of the console (thanks, resetera).
It was also confirmed that free climbing will be a factor in gameplay, allowing you to climb virtually everything. You can also hookshot upwards.
This was also confirmed in a Game Informer interview with game director Mathijs de Jonge, who discussed traversal, stating you will no longer have to go "around the mountain," to get to your destination. Instead, you can just go over it in a straight line, and combined with the glider, you can glide back down. So, expect plenty of verticality.
The game also features an overhauled skill tree that will support different playstyles, and full support for 3D audio and the DualSense controller
Much of the game is also being developed on PS4 and it is still being playtested on the system. Yesterday, PlayStation Studios boss Herman Hulst pretty much confirmed the game is heading to PS4, and while the game is "on track" for release this year around the holidays, "that isn't quite certain yet."
"We're working as hard as we can to confirm that to you as soon as we can," said Hulst.