Here's the final Suicide Squad trailer remade in Fallout 4 using mods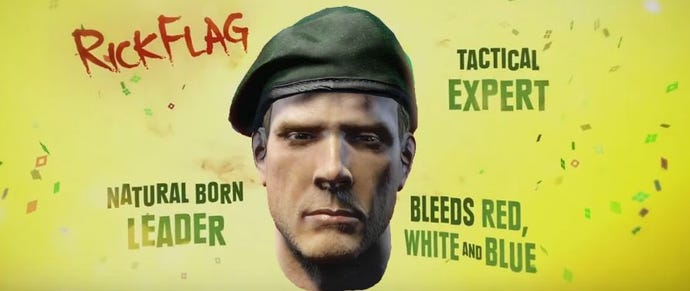 The release of Suicide Squad looms, and to give you something to enjoy in the meantime, check out the final trailer for it remade in Fallout 4.
more
UpIsNotJump has remade every Suicide Squad trailer to-date in Fallout 4 using various mods. This particular video's main focus, as with the final movie trailer, is on the characters Rick Flag and Amanda Waller.
Mods were used to create these character, including Deadshot, the Joker, Killer Croc, El Diablo, and Harley Quinn. For comparison, we've tossed the official trailer below.
If you'd like to see more of UpIsNotJump's Suicide Squad movie trailers recreated in Fallout 4, along with other remakes, check out his playlist.
Fallout 4's next set of DLC, Vault-tech Workshop is out next week, and Suicide Squad hits theaters on August 5.