343 testing Halo: The Master Chief Collection FOV slider support on Xbox One next week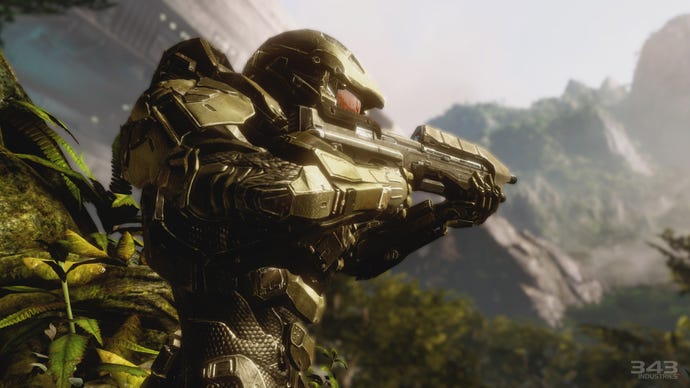 The developer is rolling out its next round of tests next week.
more
Microsoft's 343 Industries is bringing some tweaks to Halo: The Master Chief Collection's field-of-view (FOV) settings.
The developer revealed in a blog post that its next "public flight" test would be kicking off on Thursday, February 18 and that it introduces an FOV slider on Xbox One consoles. Folks playing the sci-fi shooter on Xbox Series X and Series S will also now longer have their FOV slider locked when the game is running at 120hz.
Other additions include a Custom Game Browser, which is billed as "a new way to play each other in MCC." This is possibly the "new place and way to play" the Master Chief Collection that 343 teased just last week.
343 is also introducing a new map from the cancelled Halo Online for Halo 3, double keybindings and advanced audio options, as well as mouse and keyboard support for consoles. That's on top of Season 6 content that the studio has been working on.
Halo: The Master Chief Collection initially launched for Xbox One back in 2014 ahead of a PC launch in December 2019 with Halo Reach. Since then, 343 Industries has been bringing other entries in the franchise to this compilation, ending with Halo 4 in November 2020. At the end of last year, 343 boss Bonnie Ross said that The Master Chief Collection's launch on PC brought in the largest influx of new players since Halo 3.
While the studio has adopted an "if it ain't broke, don't fix it approach" to the games in The Master Chief Collection, 343 has been introducing quality-of-life tweaks, including these new FOV updates, but has said that more ambitious improvements like four-player co-op for Halo and Halo 2 might not be possible.
343 was also asking fans whether they wanted raytracing support for the Xbox Series X and Series S edition of The Master Chief Collection.