Halo: Reach is 70% complete, says Bungie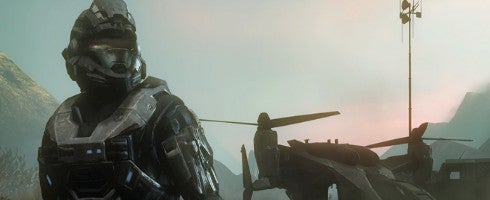 Bungie's said in the latest issue of Edge that Halo: Reach is 70 percent complete.
But the developer did insist in the newest issue of the magazine (via the EG forums) that no one area in the game is properly finished.
Some more details below on the shooter:
There will be some massive surprises in the campaign.
It'll have huge landscapes: you could see a buddy of yours fighting a long distance away in co-op.
The Mongoose returns, along with the addition of new vehicles.
Night-vision from ODST returns.
The Halo 3 engine was "gutted" for improvement, with no stone left unturned.
The developer also said it was taking hardware on 360 to its limit with Reach.
Yesterday, Bungie said in an interview with the magazine that the story in the game is like "Titanic."
Earlier in the week, both new screens and a video from what appeared to be the open public beta was leaked.
The game's due for a release this fall for 360.
Thanks, Mike.