Halo: Reach "is like Titanic", says Bungie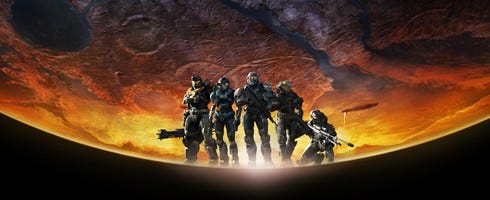 Halo: Reach will be the "Titanic" in terms of story - that's what Bungie's creative director Marcus Lehto has told Edge.
"Reach is like Titanic - we know the end from the beginning. Reach is going to fall and 700 million people are going to perish as a result," said Lehto.
"It's a very dark story to tell, and our goal is to allow the player to experience Noble Team's efforts and get satisfaction from them continuing to fight forward and achieve the final acts of what we can't talk about today.
"That success is what's so gratifying at the end."
Some new screens were released yesterday morning along with a leaked video, which shows the public open beta you'll be going hands-on with in the spring.
Halo: Reach is released this fall, exclusive to Xbox 360.