Greenberg: Ask Square if "not exclusive" FF14 is coming to 360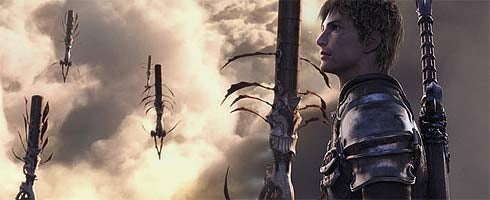 Xbox product boss Aaron Greenberg has told VG247 that Final Fantasy is not an exclusive product to PlayStation 3, but remained coy on whether or not the MMO will launch on Xbox 360.
"My understanding is that it is not exclusive," he said in an interview today.
"That would be a good question to ask Square."
He added: "I know that we have a great relationship with [Square]. They provided a number of big titles, including some exclusives like Star Ocean, along with having FFXIII demoed on Xbox 360."
Square Enix senior VP Shinji Hashimoto has just confirmed to an E3 press event that it is considering "all options" for the game.
"We don't want to make a copy of World of Warcraft," a Square rep said.
SCEA boss Jack Tretton said in the Sony E3 press conference last night that the title was a PS3 exclusive, to release next year.