Goblins vs Gnomes is the next expansion for Hearthstone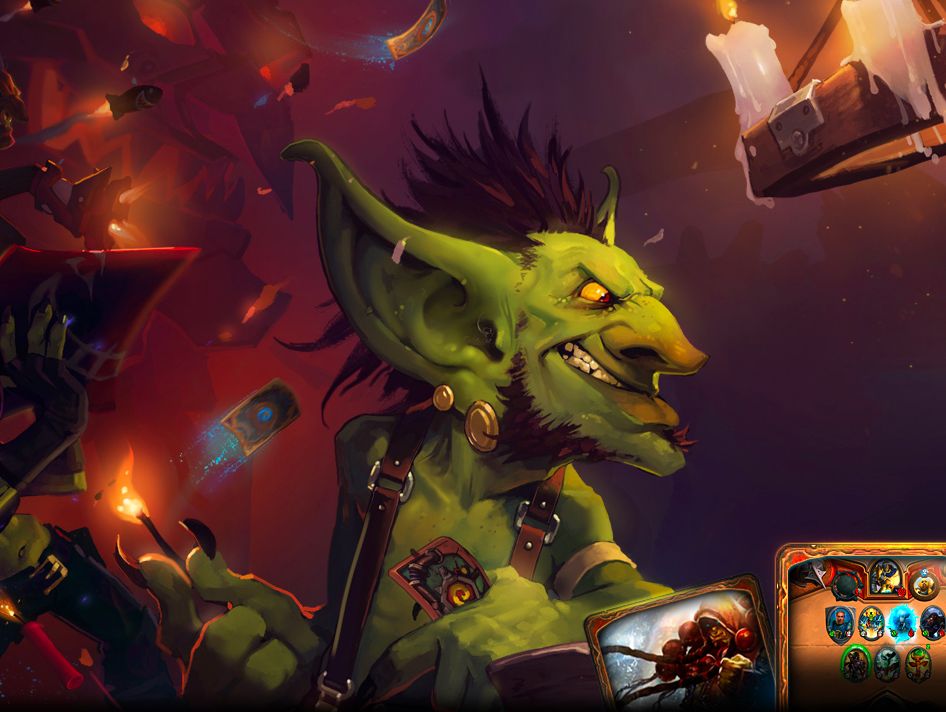 Hearthstone's next expansion is called Goblins vs Gnomes, and it comes with 120 cards. A video is below.
Goblins vs Gnomes features an "epic rivalry between goblin engineers and their gnomish counterparts," and their mechanical creations can be unpredictable.
The new cards contain both faces familiar to World of Warcraft and Hearthstone players as well as new characters.
"Goblins vs Gnomes is going to turn Hearthstone on its head," said Mike Morhaime, CEO and co-founder of Blizzard. "It introduces a ton of new cards with all-new options for decks and strategies, and we can't wait to see all the crazy combinations players come up with."
Coming this December to PC and iPad, Goblins vs Gnomes card packs will be winnable in the game's Arena mode and purchasable with in-game gold or real-money at the same price as standard card packs.
pecific details on launch timing will be announced in the weeks ahead.