Exploration in Ghost of Tsushima will "let the island guide you"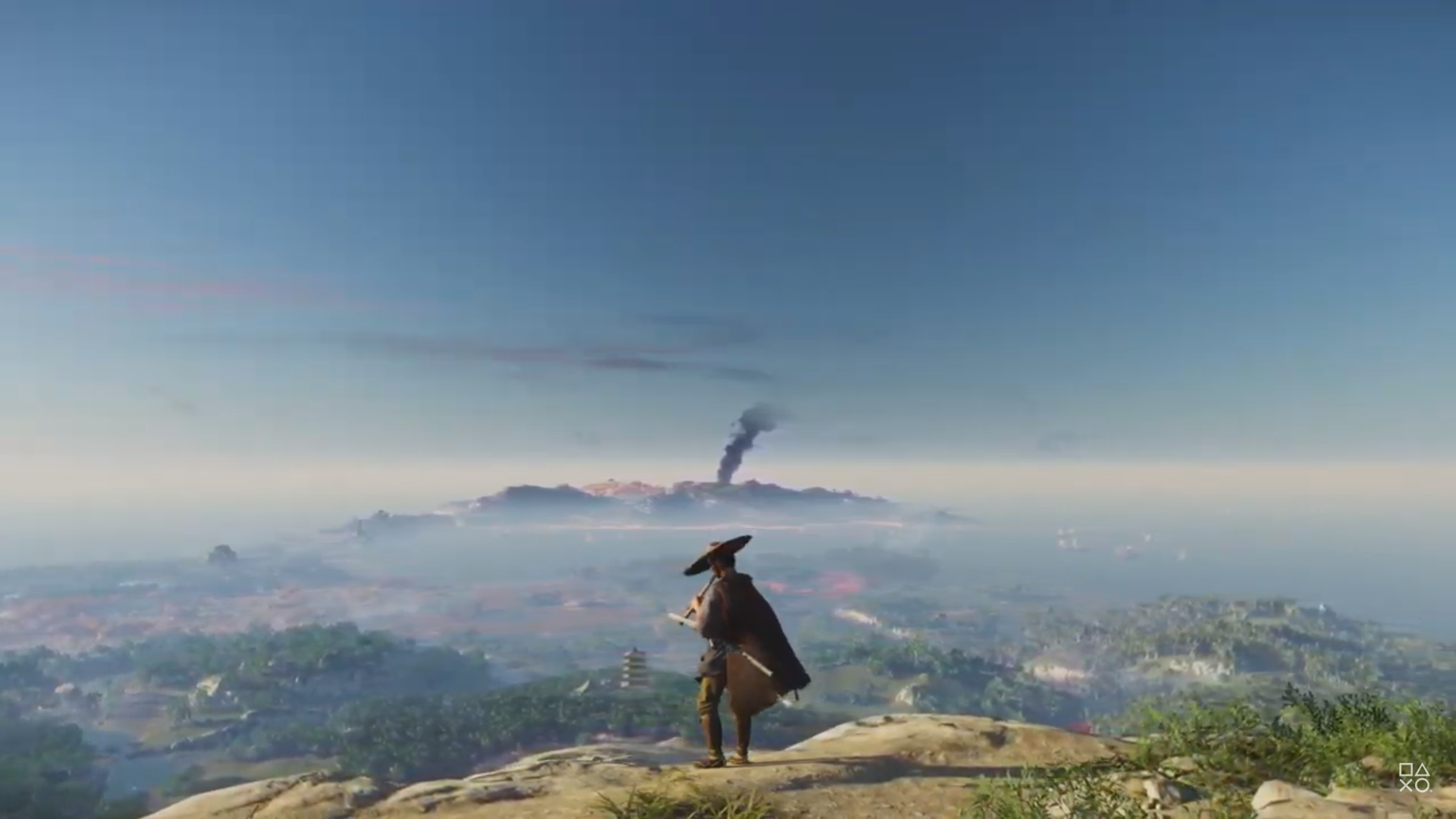 During today's PlayStation State of Play reveal, Ghost of Tsushima exploration was described as being specifically designed to "let the island guide you."

You can check out the full Ghost of Tsushima gameplay trailer below. It's about 18 minutes long in total, and features information on combat, customization, and lots more. However, lets focus on Ghost of Tsushima's exploration for a minute, given that, according to Ghost of Tsushima creative director Jason Connell, "exploration is at the heart of [their] open-world design."
In Ghost of Tsushima, "let the island guide you" is more than just some airy phrase you'd expect to hear from a monk high up in the mountains. Instead, you're able to summon a guiding wind, which will propel a clairvoyant gust in the right direction. Among the environments showcased in today's trailer were Kahine Hills, a beautiful area dotted with gorgeous orchids, and Yagata Forest, through which a winding road wraps around tall, thin trees.
The trailer also featured honor shrines, which - and get this - can be found by following foxes. Foxes are your friends in Ghost of Tsushima. It's brilliant. (Going to these shrines is actually hugely beneficial, as it allows you to increase the amount of minor slots Jin has access to, each of which can be filled with a special charm designed to grant him powerful buffs - so yeah, trust the foxes).
If you're hungry for more Ghost of Tsushima details, the State of Play gameplay trailer also provided us with a detailed look at Ghost of Tsushima combat. You can fight like an honorable samurai, or you can become a Ghost and -literally "use fear as a weapon."
Sucker Punch originally intended to release Ghost of Tsushima this June, but were unfortunately forced to announce a short delay due to COVID-19. The new release date is July 17, less than a month after the original.