Ghost of Tsushima release date set for June 26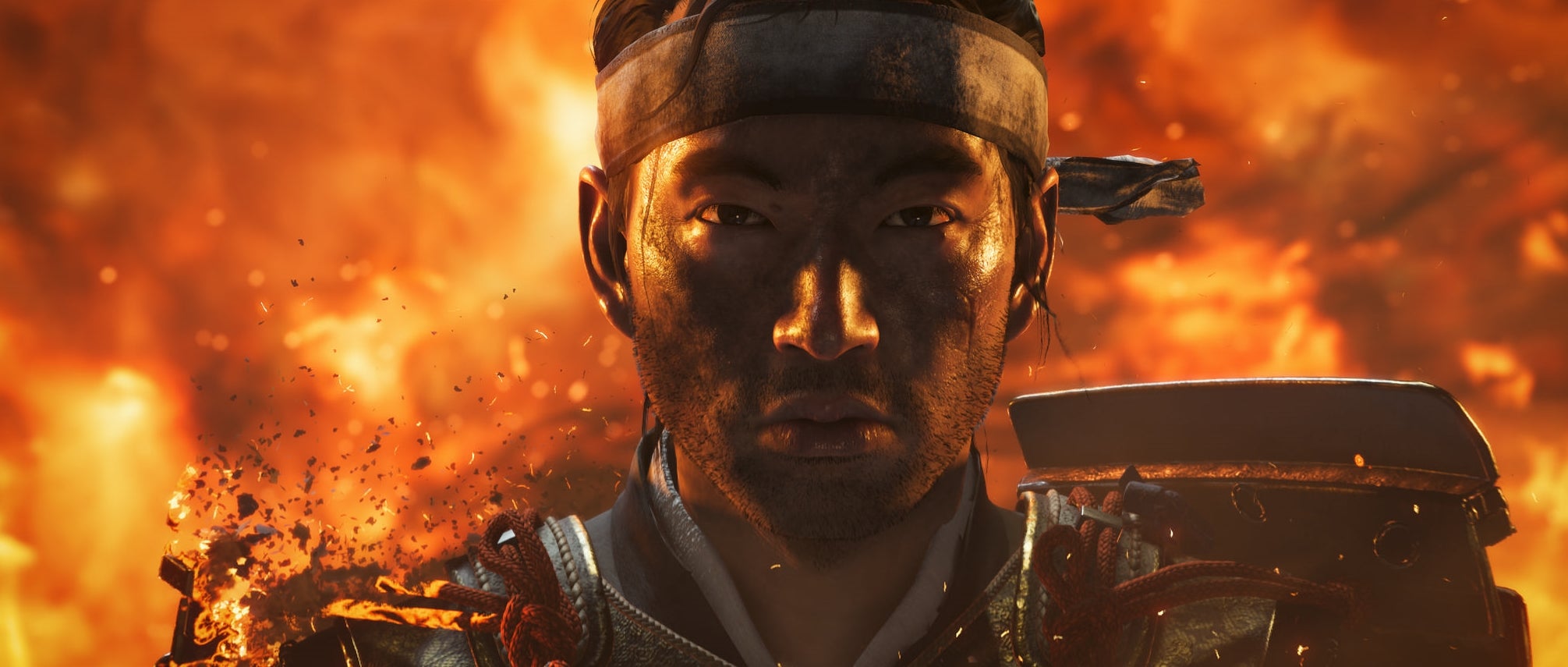 Sony has announced Ghost of Tsushima will be released on June 26.
Alongside the June 26 release date, a new story trailer for Ghost of Tsushima was released. Special, Collector's, and Digital Deluxe editions of the game were also revealed.
The story trailer introduces Jin's uncle, Shimura, the jito of Tsushima. According to the description, he's trained Jin since childhood in the ways of the samurai, and grows "increasingly concerned by the tactics Jin starts to adopt as he abandons his teachings and becomes The Ghost."
Another character important to the story is Khotun Khan, who is the leader of the invading Mongol army who uses everything he knows about the samurai to try to destroy them.
Multiple editions for Ghost of Tsushima were also announced, and if you pre-order any edition including the Launch Edition, you will eanr a Jin avatar, a digital mini-soundtrack and a Jin PS4 dynamic theme.
Alongside the standard edition is the Digital Deluxe Edition, which includes the following:
Digital copy of the game
Hero of Tsushima skin set - comes with an additional in-game horse, saddle, mask, sword, and armor set for Jin
Two in-game items: the Charm of Hachiman's Favor and one technique point
A Samurai PS4 dynamic theme
Digital mini art book by Dark Horse
Director's Commentary
There's also the two physical editions, the Special and Collector's Edition.
The Special Edition (available at Best Buy) includes the following:
The game
SteelBook case
Voucher for an in-game Hero of Tsushima mask and sword skin
Charm of Hachiman's Favor
One technique point
Director's Commentary
Digital mini art book
Here's what's in the Collector's Edition (also available at Best Buy):
A replica mask: the re-creation of one you'll wear in the game made from polyresin)
An individually-numbered display stand
A sashimono (war banner) just like you'll see in the game that's nearly 4.5 feet long
Traditional-style furoshiki (wrapping cloth).
A copy of the game
SteelBook case
Physical 48-page mini-art book by Dark Horse
Artistic rendition of the full world map printed on cloth
A voucher for all of the digital content from the Digital Deluxe Edition listed above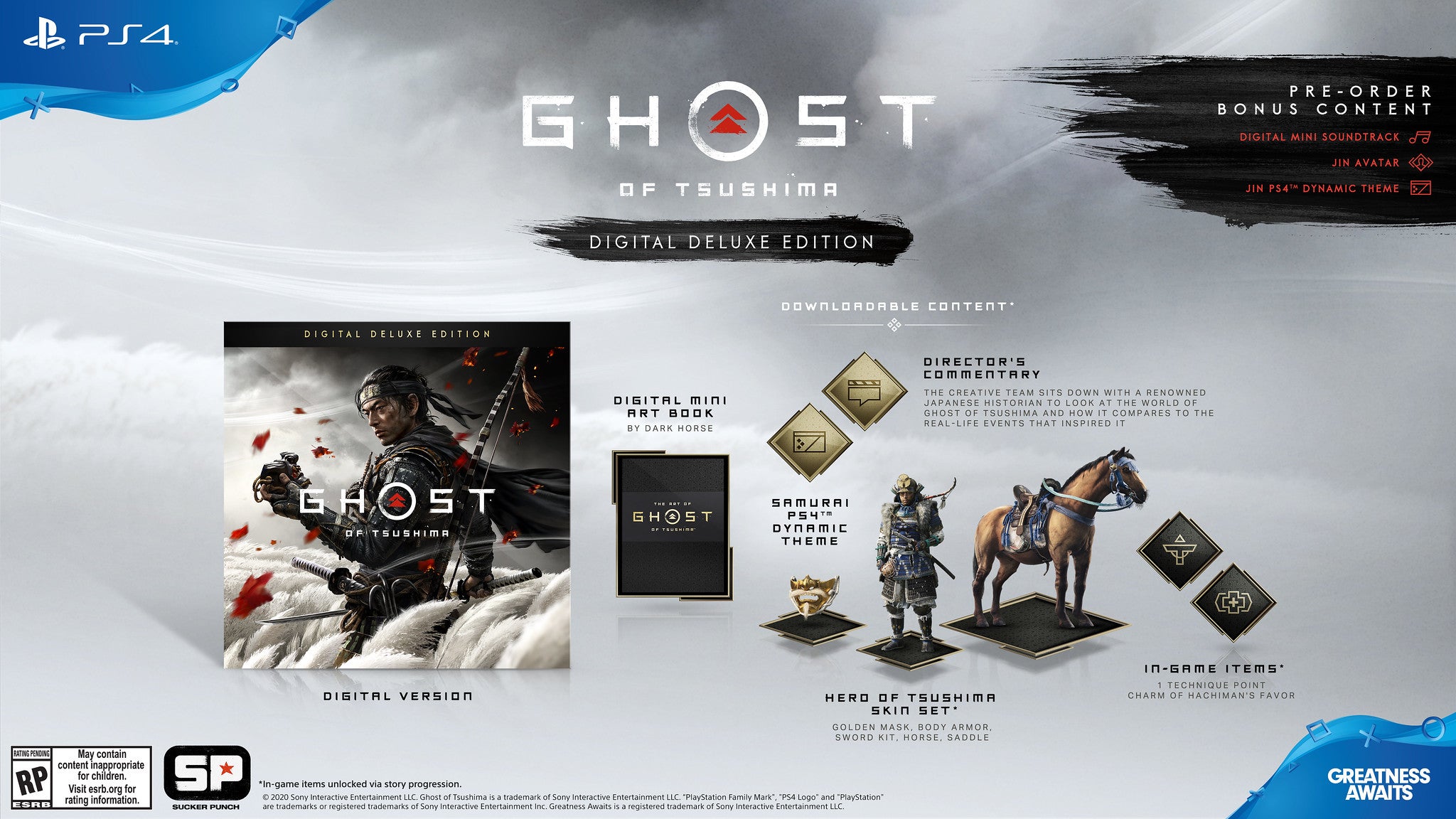 The open-world, action stealth game set in 1274 feudal Japan has been in development at Sucker Punch for several years. It was first revealed during Sony's Paris Games Week showcase in 2018.
The story follows Jin, a samurai on a quest to fend off the Mongol invasion of the Tsushima Island. Players can expect various locations from bamboo forests to castles.