Ghost of Tsushima will allow you to "use fear as a weapon"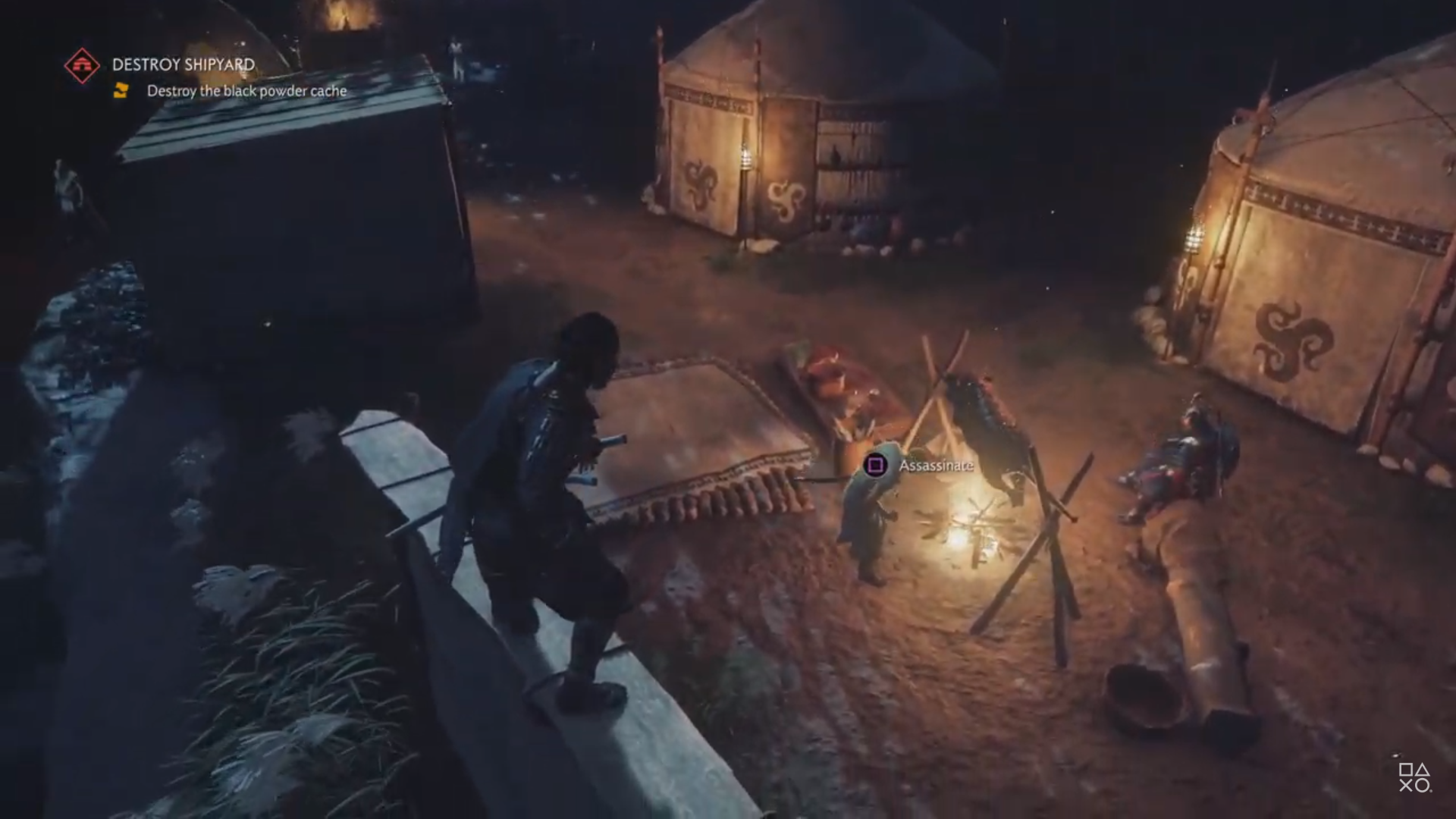 Today's Ghost of Tsushima trailer, unveiled during the most recent PlayStation State of Play, has confirmed that you can "use fear as a weapon" in Sucker Punch's upcoming samurai sim.

The information is contained in the official Ghost of Tsushima gameplay trailer, which you can check out below. It features approximately 18 minutes of brand new gameplay, and as well as showing off Ghost of Tsushima combat styles, it also specifically shows us how we can use fear as a weapon when samurai tactics fail. Have a look at the video embedded below.
Aside from the more conventional samurai style of combat, you can make a point to act more akin to a Ghost. As a Ghost, you use fear as a weapon by purposely manipulating sound in order to deter or confuse enemies, at which point you can use stealth to assassinate them. You can also use smoke bombs and what appear to be fireworks to obstruct their vision when they catch you, at which point you can make a quick, decisive move and kill them - dishonorably.
After being spotted, you are advised to take out enemies with your kunai, allowing for quick, close range kills. Kill enough enemies and the remaining Mongols will scurry away in fear, likely horrified by your detestable and dishonorable actions. Once a samurai, you now resort to using any means necessary to complete your mission.
To add insult to injury, the Ghost section in the gameplay trailer concludes with you setting fire to a shipyard, ensuring to render the Mongol invaders' base of operations completely uninhabitable.
In other Ghost of Tsushima news, apparently exploration in Ghost of Tsushima was specifically designed to "let the island guide you." Also, and this is important: foxes are your friends in Ghost of Tsushima.
Although Ghost of Tsushima was originally scheduled to launch in Jube, it was delayed due to COVID-19. It will now be released for PS4 on July 17.