Gears 5 pre-load details, launch times, day one content revealed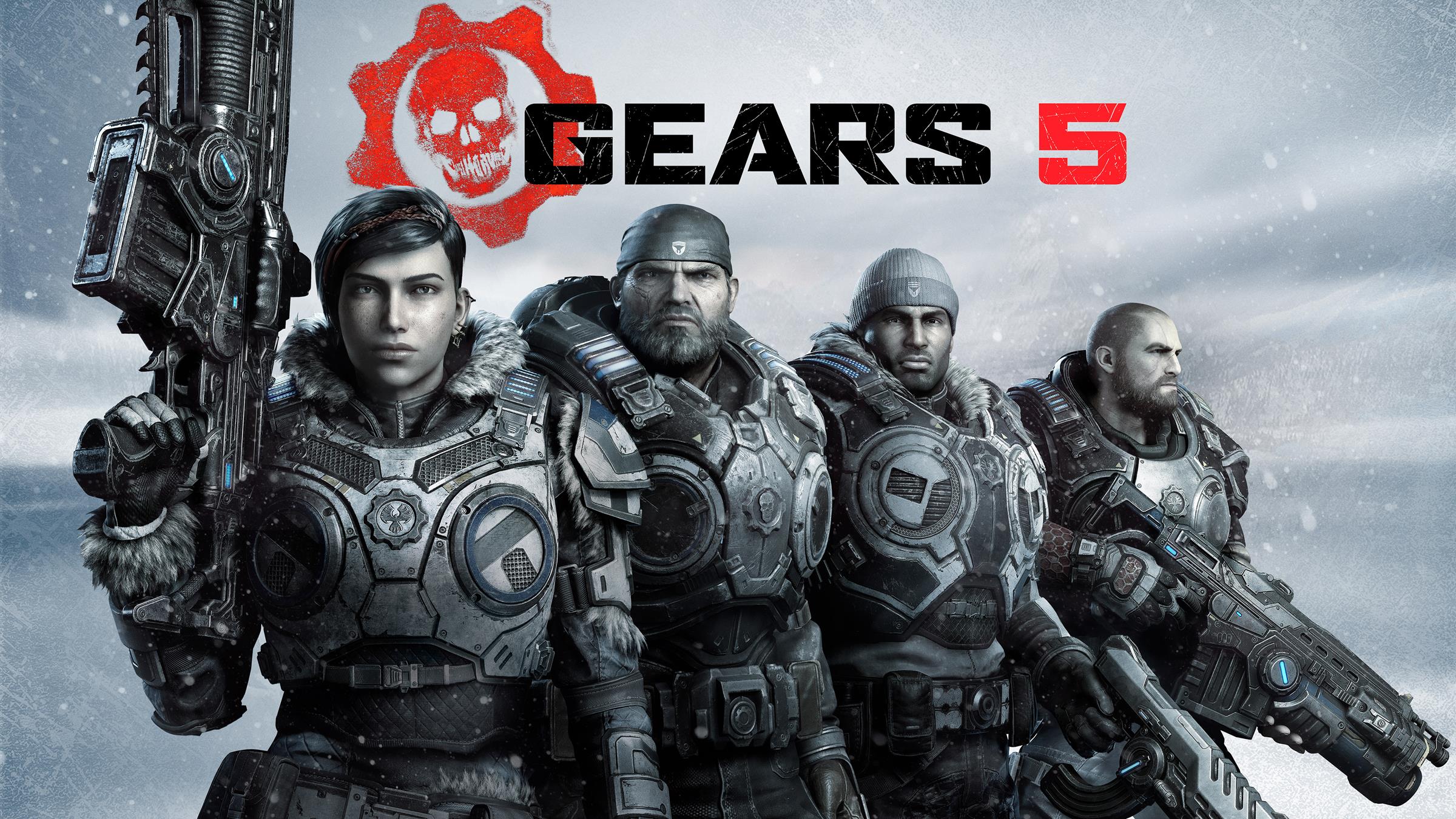 We've rounded up everything you need to know about Gears 5 ahead of launch.
Gears 5 officially releases September 10, but early access kicks off for some on September 5. Gears 5 Early access is available to Ultimate Edition owners on Steam, Xbox One, and the Windows Store.
The Ultimate Edition is also part of the line-up for Game Pass Ultimate, so subscribers at this tier will be able to play on September 5.
Gears 5 pre-load
Th pre-load is already live on Xbox One, the Windows Store and Steam. The file size varies by platform, but it's between 54GB to 60GB. There's also an optional ultra-HD texture pack, which is recommended for players who own 4K displays.
The pack can be pre-loaded on Steam. On the Windows Store, however, you'll have to wait until launch to trigger the ~10GB download from in-game by setting textures to ultra. Xbox One does not require a similar download, as it'll be using the highest texture quality available by default.
Gears 5 launch times
The Gears 5 Ultimate Edition unlocks at 9pm your local time on Thursday, September 5. For countries with multiple time zones, the game will unlock at the earliest time zone. For North America, that means unlocking at 9pm ET, which is 8pm CT and 6pm PT.
Gears 5 PC specs
Before we get into the PC requirements of Gears 5, you should know that the game requires an Xbox Live login, even on Steam. This is to ensure all systems can play with/against each other. An Xbox Live account is free, and the game will prompt you to create one if you don't have it.
You do not need Gold to play online multiplayer on PC, either through Steam or the Windows Store. Those whose PC specs meet or exceed the game's ideal requirements should consider grabbing the ultra-HD texture pack.
Gears 5 minimum PC requirements
OS: Windows 10 May 2019 update
CPU: Intel i3 Skylake, AMD FX-6000 series
GPU: Geforce GTX 760, or GTX 1050. Radeon R9 280, or RX 560
VRAM: 2GB
RAM: 8GB
HDD: 80GB free
Gears 5 recommended PC requirements
OS: Windows 10 May 2019 update
CPU: Intel i5 Skylake, or AMD Ryzen 3
GPU: Geforce GTX 970, or GTX 1660 Ti. Radeon RX 570, or RX 5700
VRAM: 4GB
RAM: 8GB
HDD: 80GB free
Gears 5 ideal PC requirements
OS: Windows 10 May 2019 update
CPU: Intel i7 Skylake, or AMD Ryzen 7
GPU: Geforce RTX 2080, or AMD Radeon 7
VRAM: 8GB
RAM: 16GB
HDD: SSD + 100GB free
Gears 5 launch content
Gears 5 includes a full story campaign, playable solo or with two other players in co-op. Two players control story characters, whereas the third takes control of Jack the robot, which provides health buffs to teammates and can also harass enemy units.
Gears 5 launches with the updated Horde mode for five-player, wave-based defence action. Then there's the entirely new mode, Escape, which is a race against the clock to escape an enemy base and extract.
Versus multiplayer is present, with an entirely new roster of maps. A total of 11 maps will be available, seven of which are playable in multiplayer and Horde, whereas the other four are Escape only.
The Coalition is also throwing in a nice surprise for competitive fans. Five maps from Gears 4 are making the jump to 5, and they're going to be available on day one, but only through private matches. These maps have not seen any visual upgrades, however.