Watch some Gears 5 Horde gameplay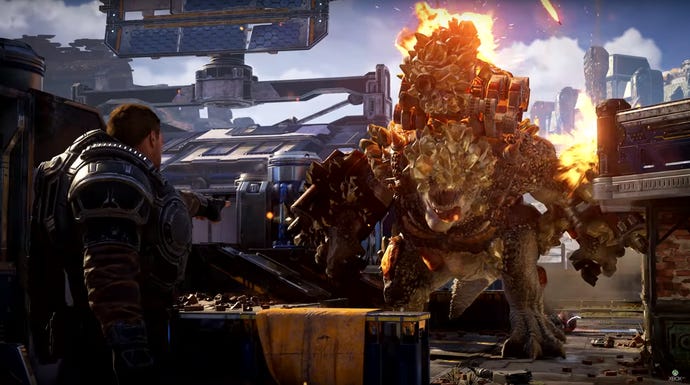 Gears 5's Horde mode was shown off for the first time just before gamescom kicked off.
Now that the show's doors are open to the public, many have already played and captured footage of Gears 5 Horde straight form the show. The big change in this iteration is the distinct class setup, which is an evolution of the system in Gears 4's Horde.
Every character now has a unique ultimate ability that recharges over time, which brings a hero-style depth to the classes. Skill cards also return in Gears 5, but they can no longer be bought with real money.
Instead, you can craft or find them by playing, and they increase in power over the course of the match. The mode can now be played solo, with AI filling in the remaining slots. Though they don't appear to pick any of the available classes, having them around is still better than being completely on your own.
Gears 5's Horde also comes with a host of quality of life improvements, such as enemy health bars, Energy pick-ups getting evenly split with the entire team, and more.
We've rounded up some of the better Horde footage out there for you below.
Gears 5 is out September 10.