Fortnite Season 7 tease confirms ice theme and first look at new skin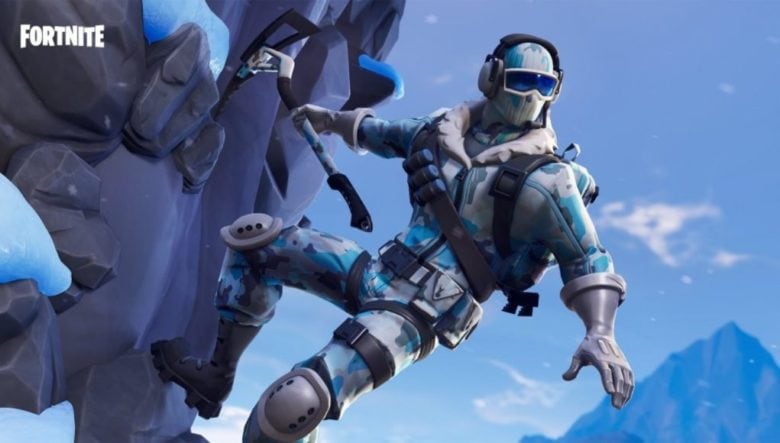 The first teaser for Fortnite Season 7 has appeared ahead of Thursday's update.
Epic Games has tweeted an image which reads "A bitter ice spreads" with an evil looking guy wearing an icy crown. If you look closely, you'll see someone skiing down is head, so skis and snowboards are likely to feature in Season 7, in addition to balloons, golf buggies and shopping carts.
A bitter ice spreads... 3 days to Season 7. pic.twitter.com/yj70svBXti

— Fortnite (@FortniteGame) December 3, 2018
Whilst this confirms that the Fortnite map is about to undergo some wintery changes, we don't know much more at this point. A glacier has been spotted through the storm with a castle protruding from its peak, so perhaps this mysterious figure is the lord of this castle. You can take a look at the latest Fortnite Season 7 rumours here.
Fortnite Season 6 Weekly challenges
You've still got a few more days to complete the Season 6 challenges before it ends on December 6.