F1 2010 ships 2 million as Codies releases launch trailer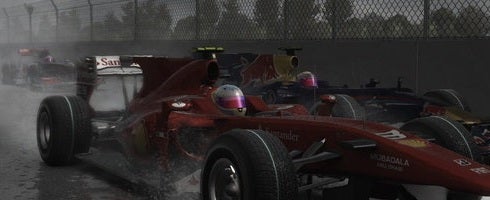 Codemasters has announced it's shipped 2 million units of F1 2010 for the game's launch this week.
The racer, the second made by Codies since it acquired the rights to the sport from Sony, releases on Thursday in the US and on Friday in the UK.
"We pushed the development period as far as we could... we're always very aware of what's being called for," said chief games designer, Stephen Hood in a forum post on the Codies forums.
"Sometimes I feel as though the gap between F1 games has played against us because people have had so long to imagine all the features they'd love to have in their ideal F1 title."
F1 2010 sees the game in this season's perspective, from the rules and the new tracks like in South Korea; to the new teams such as Lotus and Virgin; to the rebranding of Brawn GP to Mercedes; and drivers moving teams, like Fernando Alonso to Ferrari and Jenson Button to McLaren.
The game launches this Friday in the UK for PS3, 360 and PC.