F1 2010 patch now in certification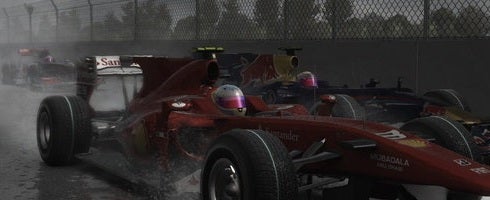 Codemasters has revealed a much-asked for patch for F1 2010 is now in certification.
Codies made the news on its forums earlier this morning.
"The team have been hard at work and as a result we have now completed all internal testing on the patch," said community boss Ian Webster.
"The patch is now in submission with Microsoft and Sony for all 3 platforms, and once this process has been successfully completed the patch will be released, ready for you to download.
"Keep an eye out on the forums, facebook, and twitter, as we'll let you know as soon as it's ready to download."
It's not known yet what exactly the update will fix, though.
F1 2010 released last month for PS3, 360 and PC, and core fans have bitterly complained about bugs.