Euro PSN update, June 25 - Heroes in a half shell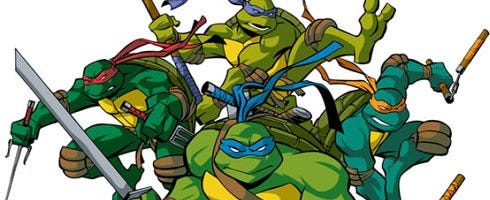 The European PSN updates are getting a bit depressing to tell you about, but you need to know about 'em anyway.
This week, PSP users get Teenage Mutant Ninja Turtles and some Rock Band Unplugged content, along with PS3 getting Zuma.
Here's the full thing courtesy of Joystiq.
Playable Content
Add-on Content
LittleBigPlanet Summer Solstice costume (free -- available for one week only)
LittleBigPlanet Jon Burgerman sticker pack (£1.59)
High Velocity Bowling Polynesian Ball pack (£0.79)
High Veolocity Bowling Big Surf Ball pack (£0.79)
MotorStorm Pacific Rift Wombat Signature Livery pack (free)
Rock Band DLC (continued)
Guitar Hero DLC (continued)
More after the break.

Rock Band DLC
Warped Tour Pack (£5.25)
"The Downfall of Us All" -- A Day to Remember (£0.99)
"21st Century Digital Boy" -- Bad Religion (£0.99)
"I Didn't Say I Was Powerful, I Said I Was a Wizard" -- Chiodos (£0.99)
"The Flood" -- Escape the Fate (£0.99)
"Reinventing Your Exit" -- Underoath (£0.99)
Maroon 5 Pack (£2.49)
"Little of Your Time" (£0.99)
"Makes Me Wonder" (£0.99)
"Wake Up Call" (£0.99)
Pearl Jam Ten Bonus songs
"Brother" (£0.99)
"Alive (Live: Drop in the Park)" (£0.99)
"State of Love and Trust (Live: Drop in the Park)" (£0.99)
Guitar Hero World Tour DLC
Phish track pack (£4.39)
"Chalk Dust Torture" (£1.59)
"Down With Disease" (£1.59)
"Sample In A Jar" (£1.59)
Videos
2x Call of Juarez announcement trailers
Mini Ninjas E3 trailer
Themes and Wallpapers
Battlefield 1943 theme (free)
MotorStorm Pacific Rift Screenshot Competition theme (free)
2x Battlefield 1943 wallpapers
PSP Content
Teenage Mutant Ninja Turtles full game (£15.99)
Rock Band Unplugged DLC (continued)
Rock Band Unplugged DLC
"Afterlife" -- Avenged Sevenfold (£0.99)
"Dr. Feelgood" -- Motley Crue (£0.99)
"Sex Type Thing" -- Stone Temple Pilots (£0.99)
"Constant Motion" -- Dream Theatre (£0.99)