EA: Orange Box PS3 was a "challenge situation"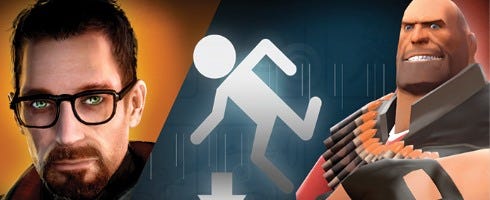 EA Partners boss David DeMartini has said that the development of the PS3 port of The Orange Box was a "challenge situation".
Speaking to CVG, he said the company was still pleased with the reception it claimed, but added it wasn't sure if it would do a similar move for any future games from developer Valve in the future.
"Valve focuses on 90-rated everything: 90-rated marketing programmes, 90-rated people, 90-rated games" said DeMartini.
"They have a focus on excellence. What they do with all their partners, is they hold us to that same standard. If you don't reach it, they're going to get a little prickly - and appropriately so."
On The Orange Box itself, he added: "To my earlier point, I think the Orange Box on PS3 was 86-rated; around that point. It was still very good and the team in the UK did a great job. It was a challenge situation.
"We were trying to do parallel development. Valve hadn't been on PS3 and they had made some statements about the platform which didn't exactly help. It really was a challenge situation.
"I don't know if we'd do another situation where we'd be doing one of the platforms and they'd be doing the other platform."
While EA did port the PS3 version, Valve went on to develop the game on PC and Xbox 360.
But despite previous comments from boss Gabe Newell that the system is "a waste of everybody's time", the dev's previously said in the past, however, it would like to develop for the system first-hand.
So there you go. If Left 4 Dead or Portal 2 come to PS3, don't hedge a bet on EA doing it just yet.