Driver: San Francisco shots are "frantastic"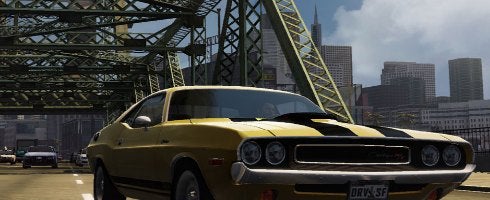 Give us a break on the headline. It's the most painfully dull slow news day ever.
Ubisoft's released three new screens of Driver: San Francisco. See them on Gamersyde.
The game was due out this holiday season for PS3, 360, PC and Mac - with a separate Wii version also due at the same time - but was delayed by Ubisoft until 2011 recently.
We went to see the crime-race reboot in Newcastle before E3 this year; you can see his impressions here, an interview with Reflections co-founder Martin Edmunson here and more assets that you know what to do with here.