5 games to play while waiting for Watch Dogs Legion

Hackers don't make tools - they take them. They break into systems and twist them for their own purpose, regardless of intended use. Watch Dogs Legion is the same. It might be the hot newness, a promise of new experiences in a near-future London, but it's built from an amalgam of stuff we've seen before.
Play the games below and you can hop between protagonists at will, or cause chaos in an open world London. You can recruit allies by completing dynamically generated missions, and even visit a post-Brexit UK. Try all of them and you'll have messed with the toolset that powers Legion, long before it comes out on March 6 next year. That's the DedSec way. What kind of hacker sits and waits?
Driver: San Francisco
Watch Dogs' new pitch is that you can play as anyone and their mum, provided their mum can be persuaded to join the cause of an anti-establishment hacker group and still has the use of her knees. It's an excitingly fresh concept, but it has precedent in open world gaming. Go back a few years with Watch Dogs collaborators Ubisoft Reflections and you come to Driver: San Francisco, a brilliantly bizarre reboot of the car chase series that takes place inside the mind of comatose cop Tanner.
You know how dreams have their own rules? In Tanner's, you can leave your body at any time, zoom out into the Bay Area fog, and inhabit the consciousness of another driver on the road. It's a system that allows for more than just accelerated carjacking - you can grab an eighteen-wheeler and block off an opponent's route, for instance, before zipping back into your own ride to catch up with the wreckage. Or just eavesdrop on the chat of passengers in other vehicles. Come on - you can't be a Watch Dogs fan and pretend you're not a digital voyeur.
Far Cry 2
Legion's 'play as anyone' premise is tied to your ability to recruit NPCs. If you want to play as a drone expert, you'll need to work out how you can turn the camera of their worldview, so to speak - bringing them round to DedSec's way of seeing things.
This process builds on the buddy system you'll find in Far Cry 2, in which you pick your character from a pool of NPCs, and then set about persuading the others to help you by completing side quests. Buddies can come to your rescue during excursions into Central Africa - but, like Legion's civilians, can also fall permanently from the roster if they take too many bullets. Ubisoft designer Clint Hocking directed both games, so it's no surprise they share a way of doing things, even if their settings are continents apart.
Volume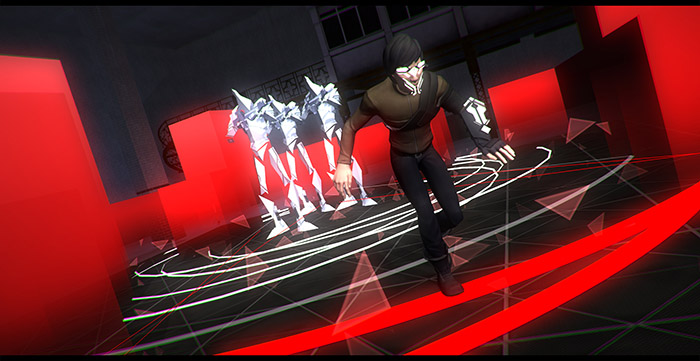 Watch Dogs Legion will be the first triple-A game to explicitly address Brexit. In its world, the UK left the European Union on March 29, 2019, just as it was scheduled to in ours. This is a game that concerns the rise of authoritarianism, economic crisis, and the privatisation of government - real issues that precipitate its fictional conflict.
Mike Bithell's Volume explores the same themes - but eerily predates the Brexit referendum that left the UK in its current predicament. A contemporary take on the Robin Hood story, Volume concerns a hacktivist streamer who broadcasts Let's Plays of simulated heists - essentially teaching the youth to steal from the rich through Metal Gear Solid mechanics.
His nemesis, played by a growly Andy Serkis, has cut England off from its neighbours to run the country as its CEO. Volume is a different kind of stealth game to Legion, but just as forthright about the insidious influence of corrupt corporations.
GTA: London
Oddly enough, Legion is not the first time Canadians have had a crack at creating Smog Central. Back in the late '90s, Rockstar Toronto took the keys to GTA's early 2D engine and joyrode it around a 1969 version of the capital. The year is no coincidence - this is an open world populated by Mini Coopers you're free to blow up, doors and all. It was also the first time Rockstar licensed its soundtrack, filling the radio with reggae and ska. The parks, meanwhile, are stuffed with pigeons - not collectibles as they were later in GTA IV, but birds that bounce horribly off your bonnet.
Speaking of, it's the bird's-eye-view that'll take some getting used to if you've never played old GTA before. But the sensibility is familiar - this standalone expansion may not have had Legion's sense of timeliness and purpose, but it does have its anarchist bent.
Assassin's Creed Syndicate
Think of this one as a prequel to Legion. If Knights of the Old Republic can take place 4000 years before the Empire and still be Star Wars, then a Ubisoft open world game set in London just 150 years ago? That's practically part of the Watch Dogs series. Probably. I've yet to check with Ubi's canon-masters, so official approval is still pending.
There are no cars to hack, but the horse and carts make for great stand-ins - vehicles you can jack, drive, and hide bodies in should it come to that. As in Legion, which explains the proliferation of guns in the capital through criminal activity, gangs are at the forefront of Victorian London life. But only in Syndicate can you get your gang to ride shotgun in your carriage as you conquer the city's boroughs. N.B. Those shotguns may, in fact, be revolvers.