Interview: Driver: San Francisco's Martin Edmondson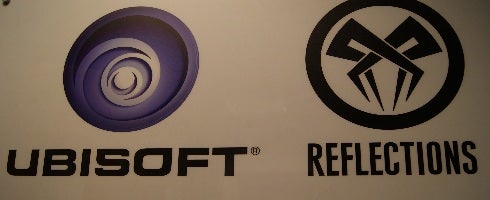 Driver is back. And it's back in a big way. Reflections co-founder Martin Edmondson is keen to reflect that.
The just-announced title is coming back to San Francisco, with the location teased in a video last Monday, having been in the first title in the series.
Having not been around for the development of the last title in the series Parallel Lines - Edmondson resigned from Reflections after the backlash aimed at Driver 3 in 2004 - he's back in the hotseat for development of the title as creative director alongside studio manager and brother, Gareth.
We spoke to Martin at Reflections' studio in Newcastle a couple of weeks back. It's a massive interview that covers most aspects, from the new feature Shift to the transition at new owner Ubisoft, how it's handling the hardware of this generation, and how the series has returned to its original roots of a driving-only title.
You need to see it to believe it. Hit the jump.
[Interview by Johnny Cullen]
VG247: Obviously now, you're bringing back Tanner, Jericho and all the characters, plus you're having a real emphasis on driving again instead of coming out of the car and shooting. Do you feel that's playing it safe?
Martin Edmondson: I don't think we're playing it safe at all, if you consider the Shift option. Shift is really quite out there, there's nothing like that on any driving game at all.
And also, the mechanic that what it allows you to do in missions with a variety of using cars as tools and so on is when we started designing it was very high risk just because as soon as you do something that no one's tried before and the rules change, being in a mission and being able to say "I'm going to come out of that mission and let it carry on, do something over here and then come back into the mission hall, swap to a different vehicle within the mission", it introduces all sorts of potential design problems and questions, so I think it's the opposite of safe.
Playing it safe would have been having the guy get out of the car and running around with guns. Problem is that there are so many games that do that now, that is not innovative at all, and some of those games are doing that very well. So it's a steep mountain to climb as well.
VG247: Would you say San Francisco is the beginning of a comeback for the studio in some sort of way?
Martin Edmondson: In some ways. I mean we haven't released a game for a long time, and we ran into difficulties with the previous publisher [Atari] where in terms of investment and so on in the product, Driver had started to become less of a big IP.
And now it's under the window of Ubisoft, its got sort of financial backing to be there, and we've taken a huge amount of time to develop this game, so it's nice to be able to sort of push it right back up there again.
Could you explain Shift in more detail?
Edmondson: It's a new innovative feature for the game and where we come at it for the game is that Tanner has had a huge crash. That puts him into a coma, and the player realizes Tanner is now in a coma and this element of the game is playing out in his head.
But crucially, Tanner doesn't realize that he's in a coma, he thinks he's gained kind of a super ability, and initially, this is something that scares him: being able to float above the world and instantly shift into any character in any car in the world and shift between them rapidly.
And that's the way the gameplay works, shifting rapidly between vehicles and using vehicles as tools. So in taking down a getaway, for example, finding a big heavy vehicle, like an 18-wheeler rig, shifting into the driver of that rig and slamming the rig into the car we were chasing.
Would you feel that Shift would be a cheap and easy way to progress through the story?
Edmondson: Well first thing to remember is that all of the missions have been designed with Shift in mind. If we had designed all the missions and someone thought "oh, Shift is a good idea, try and integrate that".
But it was designed from the ground up with Shift, so the difficulty is balanced based on the player's ability to do that.
And there's also an element of cleverness on the part of the player, thinking that they've used the vehicle in a clever way. Say for example that they're based chased by a cop and they see an articulated car transport in front of it. They Shift into that and slam into the brakes and the cop goes flying over the car transporter and ends up on his roof.
That's not a cheat, that's a really cool way of having dealt with the cops and the missions are designed to deal with that.
Would Shift help avoid San Francisco help avoid comparisons to games like Grand Theft Auto, Crackdown or APB?
Edmondson: Well it certainly does. Driver: San Francisco is really nothing like Grand Theft Auto, certainly not now. You don't get out of the car; you don't run around, you don't shoot guns and so on. So it certainly helps with that, and one of the reasons we're really pushing the innovation on the game was that there are a lot of games doing that kind of thing.
Reflections as a studio, we've never been happy to completely [inaudible]. If you look at our previous games: Driver was the first open-city driving game, Driver 2 was the first driving game in a 3D city where you could get out of the car and steal other cars, Stuntman was an original concept, Destruction Derby was completely an original concept.
So we've always pushed the innovation in games, so for us, it was not wanting to do what everyone else was doing and also push the innovation to make the experience more interesting.
How has the transition gone from PS2/Xbox gen to this gen of PlayStation 3/Xbox 360? Has it affected the outcome of the content that's coming out of the studio?
Edmondson: Well, it certainly has in the case of this game because aside from the fact the graphics look prettier and the framerate is higher and we can have more cars because the consoles today are more powerful. The key thing with this game is that the Shift function itself – the way it works, the way you can instantaneously be across the other side of the city and that it has this whole city built and is instantly accessible – that's something that would be physically impossible to do in previous generations of hardware.
So you can do a driving game that had a quarter of the detail, the same framerate wasn't the same or a number of cars weren't the same, the pedestrians on the streets and so on. But you simply couldn't do a Shift ability on PlayStation 2 or the original Xbox. It doesn't have the memory; it doesn't have the capacity to stream at the rate we need it, that would be a physical impossibility.
Driver 3 obviously was a massive egg in the face moment. It was pushed out with massive bugs and all that, you've all heard about it by now. Quite frankly, it was probably pushed out a bit too early. What lessons have you learnt from that since?
Edmondson: Well, there are some lessons that are very difficult to do very well. If your game is pushed out on a release date and the game is forced out on a release date, there's not very much you can learn from that because that's a publisher decision, and it's not something that's within the control of the developer.
What I would say is that it's a situation that's usually forced upon a publisher because of the financial situation that they're in, and there was no secret about the financial situation that Atari were in at the time.
Ubisoft, for example, are focused primarily on quality and they have in the past slipped games on release schedule to maintain the quality of them. So those could be very hard commercial decisions, but in the long run, they are better commercial decisions because the quality of the game is maintained. You can destroy a franchise in one or two releases if you force out unfinished product, so you get short-term gain, but it costs you in the long run.
So the lesson to be learned there is a very obvious one, which is don't release games before they are finished. But sometimes, these things are not something that you have any control over.
The other thing it taught us actually was to very much focus on what we considered to be the core experience. So there was a lot of stuff in Driver 3, and a lot of it we were proud of, I mean the driving sections we absolutely nailed and the city environments looked beautiful. But the bits with the out of car action and guns and so on were simply not finished.
Now when you're looking at how you're going to break down the team, how you're going to focus on the product, the thing that we learnt from experiences like that is about focusing 100 percent on the core areas that you believe are what make the experience special and entertaining.
How have you found Ubisoft's style compared to Atari since the buyout?
Edmondson: Well, we don't to say anything about Atari, but it's a very different company because Atari was at one time a very big company and then got into all sorts of financial difficulties.
One of the big differences at Ubisoft, apart from the fact they are financially strong, is that the key people that run the company are games players and know games and so there are a lot of people in the company that play games and know games.
And we don't have the situation that we have had in the past with certain other publishers, not specifically Atari, but we have had in the past where guys come from the company and they are trying to say "we'll cut this out or do this" and they know nothing about games, they don't play games.
So it's good to have people from the company that are proper games players, so they actually help then hinder the process.
Would you really say any games within the past five years have inspired San Francisco?
Edmondson: I would say honestly not in terms of gameplay or handling feel or anything like that because we very much go our own way with that.
Certainly we take stallion cues from things like the way that some visual effect we would have seen in a game and so on and these sort of particles in the air, they look nice. Bits of realistic effect, we should have something like that in Driver.
But certainly not in terms of the gameplay or the physics or the feel of the car. I mean Driver is still nothing quite like Driver to take cues from. There are even other driving that have car chases in them, but none of them do that Hollywood style TV car chase thing.
I was speaking to Gareth [Edmondson, Martin's brother and studio manager of Reflections] and he was talking about how in one two hour stint he'd play one game and another game in the same genre – he used Blur and Split/Second as examples – the next day in two hours to decide what he'd like to properly dig into. What would say to players that want more reason to do that with Driver: San Francisco and another game of its type, and help make its choice on what it wants to play down the line?
Edmondson: I'm not entirely clear what your question is. Is it how I would sort of sell the game to somebody who I want to stop playing one game and play this?
Yeah. Gareth would probably explain it more in detail then I ever could. [laughs]
Edmondson: Well I think it's a very, very different experience, Driver. For me, the thing that grabs me when I play the game, and you know when we're developing here, when we enjoy playing games that we've been developing for years, that's obviously we're doing something right.
And for me, it's the tactile feel of the handling and the rush, the adrenaline rush of being in a chase or a race on this sort of open street with very busy traffic and something that is quite unique to the game.
Other street driving games, they have something missing from them in terms of traffic density or this sort of tail-out slide handling, there's always something that's not quite there when compared to Driver from the car chase point of view.
Obviously Destruction Derby and Driver, they have this massive amount of destruction in them. Is that something you have a lot of fun playing around with in development, and then seeing the player with it once the game releases?
Edmondson: Yeah, definitely. I'm into movie car crashes and things like that. The very first movie I seen at the cinema was a Ryan O'Neil movie film, The Driver. One of the classic car chase films.
When I was a kid, I used to go with my Dad and watch real destruction derbies and banger racing and so on. And when the cars were finished in the race, I would jump over the barrier onto the track and run over and look at all the twisted metal and the battered cars. So it stems from a fascination with wrecking cars.
And during the development of it, for example, the sounds, we went to a wrecker's yard and hired a big JCB, and we were picking up cars and dropping them on top of other cars to get the sound effects of the crunching metal sound.
Sounds like fun.
Edmondson: It was. We videoed it all. We've got video proof of this stuff.
Awesome. Driver 3 and Parallel Lines had pretty good soundtracks. Driver 3 had Phantom Planet...
Edmondson: Simtax was another one. There was Howling Wolf, The Blues Guy, Etta James and all sorts of things.
And Parallel Lines had a bit more of a mainstream feel to it compared to Driver 3. You had Yeah Yeah Yeahs, David Bowie and Blondie, to name a few. What is it in the soundtrack to San Francisco that's going to make the player go "yeah, it's unrecognizable, but it's catchy at the same time?"
Edmondson: Yeah, it's that sort of thing. We don't have any tracks that are real radioplay. Not stuff that are in the charts, not stuff that most people would have on their iPods. Because if you want that kind of music, you may as well listen to your own choice of music.
This is to introduce people to new types of music that are fitting for the game. So it's more along the model of Driver 3 then Driver 4.
Alright. Have you got any artists signed up yet for the soundtrack?
Edmondson: We have, but we're not able to talk about which ones they are yet, I'm afraid. Totally separate communication...
Finally, small misc question: was there any temptation to make a silly title out of the Driver title, like an emphasis on the V for five?
Edmondson: Well thank God, no. I think there were plans to possibly do it with Driver IV with the I and V. Thank goodness we didn't do that.
This is the end of it, once we go past V, there's nothing else you can do with it. But no, there was no temptation from me, and I never heard it raised from within Ubisoft, thank God. So that never came up.
Driver: San Francisco releases this holiday season for PS3, 360, Mac and PC. A seperate Wii title is also coming. Read our hands-on of it here.