Detective Pikachu has the best opening weekend and strongest reviews of any videogame movie adaptation ever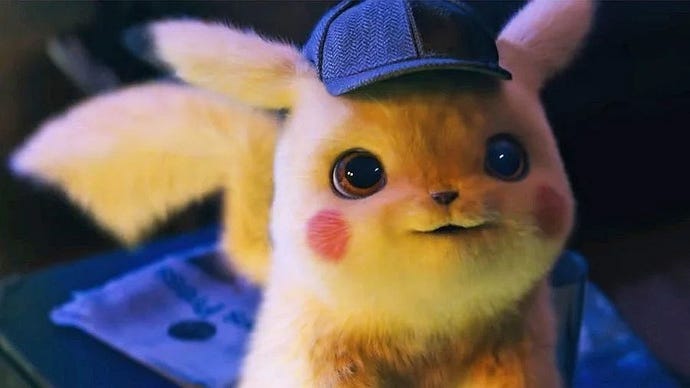 Detective Pikachu - our furry son, who we love - has had a strong opening weekend at the box office.
Detective Pikachu has opened to an estimated $58 million at the US box office, according to the folks at Box Office Mojo. This number will adjust up or down a bit once the weekend 'actuals' are released, but it will comfortably sit above the $47.7 million that Lara Croft: Tomb Raider earned in its opening weekend back in 2001.
It opened at #2, behind the absolute juggernaut that is Avengers: Endgame, which pulled in $63 million in its third weekend. This is the sixth highest opening ever for a movie that didn't open #1. It's solid proof of the enduring popularity of Pokemon, which extends well beyond the games.
Internationally, the film's total take is $170,400,000 on an estimated $150 million budget. This includes $13 million in Japan (where it opened a week early) and over $40 million in China. This figure will, naturally, continue to rise, especially as word-of-mouth seems to be relatively strong.
Detective Pikachu is also, somewhat incredibly, the first videogame adaptation ever to score a positive rating on movie review aggregate Rotten Tomatoes. The site reports that, of the 202 reviews counted, 63% (127 reviews) are positive.
Our own Alex Donaldson's review says that the movie isn't perfect, but it's comfortably the best videogame adaptation ever made. The wider consensus seems to match that.
Detective Pikachu is in cinemas now for most territories. He's very cute and we're proud of him.