Destiny 2: changes to Clan system in Season of the Drifter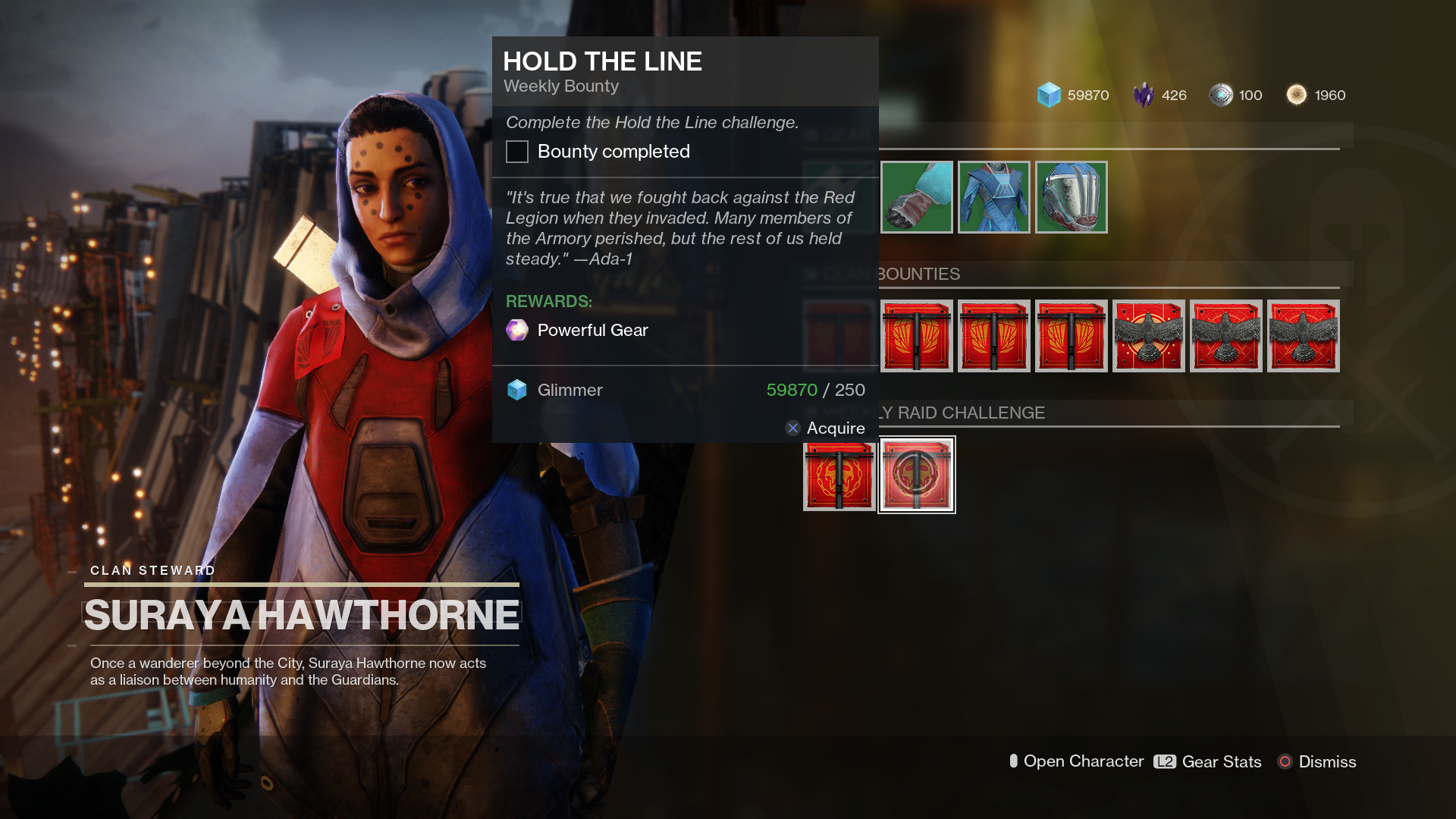 Clan progression is about to change in Destiny 2, with more Exotic Catalysts becoming available in Joker's Wild.
Season of the Forge is coming to an end and we're starting to get some more details about what you can expect in Season of the Drifter.
Clans are getting an overhaul and the system will be much like it was at Destiny 2's launch. Daily bounties will be removed and you'll be able to earn Clan XP by completing activities throughout the world, which will be the primary way to level up your Clan.
Weekly bounties will still be offered by Hawthorne, as well as PvE, PvP and Raid focused Clan bounties. Completing these activities will offer up Legendary rewards and a lot more Clan XP.
This should make it easier for smaller Clans who play less frequently to earn Clan XP faster, as many felt there was too much emphasis on clearing daily bounties to progress.
As your Clan levels its banner, you'll receive different rewards. At Level 3, your clan will earn mod components after completing a weekly bounty. At Level 4, you'll get Enhancement cores and at Level 6 you'll earn a fourth weekly bounty.
Exotic Catalysts are set to return in Season 6 for Clans who reach Level 5. There will be an increased drop chance for Strike and Crucible Catalysts when completing these activities with your Clanmates.
While they won't be added to Destiny 2 on Season 6's launch, we can expect Year 1 reserves to appear throughout the Season of the Drifter.
Those of you who are hoarding Ethereal Keys and Iron Banner bounties are being encouraged to redeem them as they will be removed from player inventories at the end of Season 5. Ethereal Keys will have a stack limit of five and Iron Banner bounties will be removed altogether.
Iron Banner bounties will also be changing, with more details expected to emerge in the near future.
The Crimson Days event begins February 12 until February 19, with new activities and events to take part in.
If you're new to Destiny 2, check out our Destiny 2: Forsaken guide for tips on how to increase your Power level, how the weekly reset works and how to get your hands on Exotic Weapons.
Looking for a real challenge? Take a look at our Destiny 2: Black Armory guide for walkthroughs for all of the Forges, as well as our guide on how to unlock the Mysterious Box.