Cyberpunk 2077 trailers show off gameplay, Johnny Silverhand, and Keanu Reeves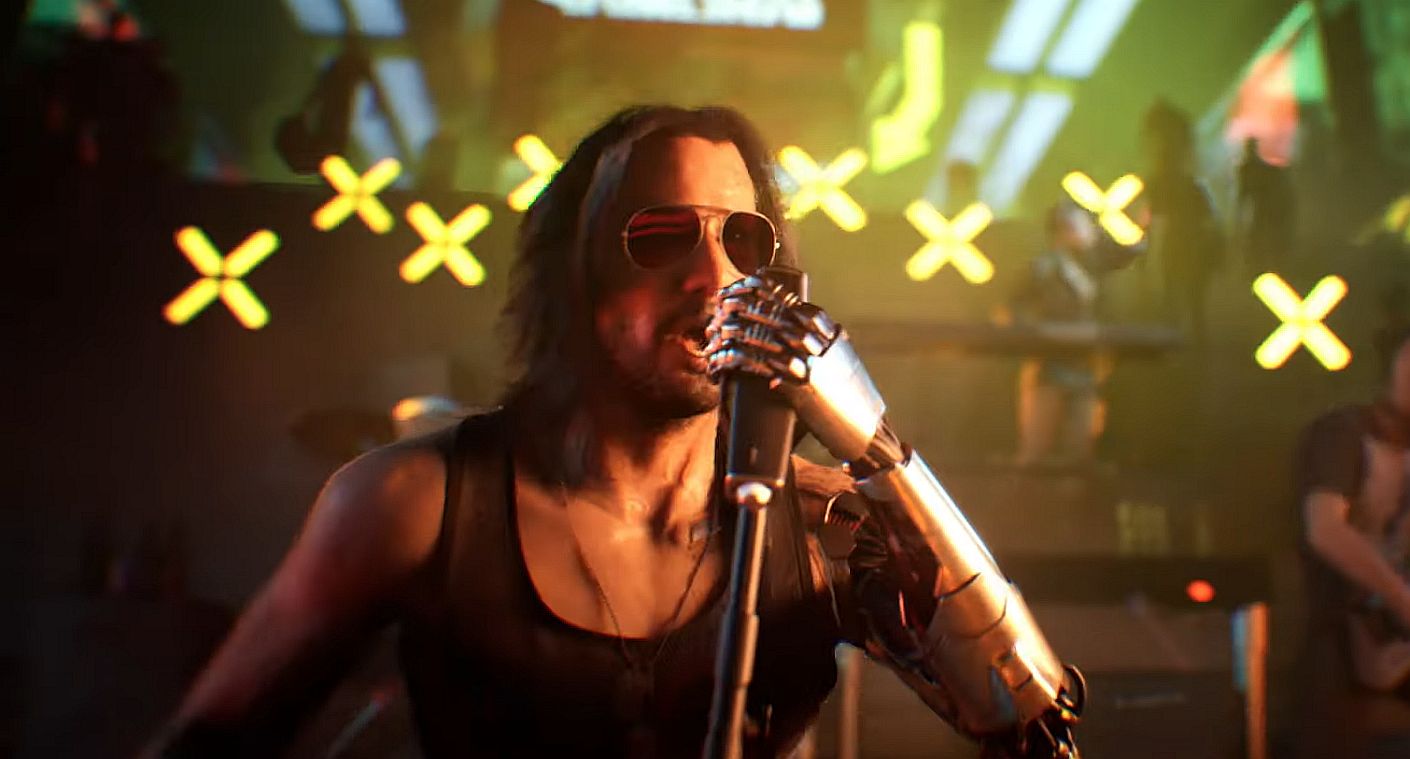 During the latest Night City Wire, CD Projekt premiered a Johnny Silverhand trailer showing off the rocker played by Keanu Reeves in Cyberpunk 2077.
In the video below, as well as the new gameplay trailer, you get a look at how Johnny Silverhand influences your Cyberpunk 2077 character, and what this long-dead rocker's goal is while he's messing about in your head.
Silverhand will be with you through most of the game as a digital ghost of sorts. Figuring out his motives and the mystery of this dogging hologram is part of the game's main plotline.
If you want more of Keanu, listen to him talk about the game in yet another trailer released today. In the video, Reeves discusses his transformation into Johnny, and it includes a look at voice and motion capture recording sessions.
The gameplay video released today also features over five minutes of in-game footage along with never-before-seen interactions and action scenes.
It also reveals more details on the story, as well as characters — including their backgrounds and motivations. In addition to discussing the primary objective of the game's protagonist, part of the trailer is also devoted to giving players a fresh glimpse into character development and some of the side activities they will be able to indulge in.
Also, in today's final Night City Wire episode, the team chatted about the game's soundtrack as well as a streamer mode which will forgo any DMCA takedown notices by Twitch. This can be toggled on or off in the menu and the console version will automatically detect when streaming is live and activate the mode. Any tracks that are copyrighted will be replaced with another tune.
The highly-anticipated RPG will finally arrive on December 10. You will be able to pick it up PS4, Xbox One, PC, Epic Games, and GOG, and Stadia with PS5 and Xbox Series X/S versions coming as a free upgrade.