The real cost of Cyberpunk 2077 refunds is $51 million, not $2.2 million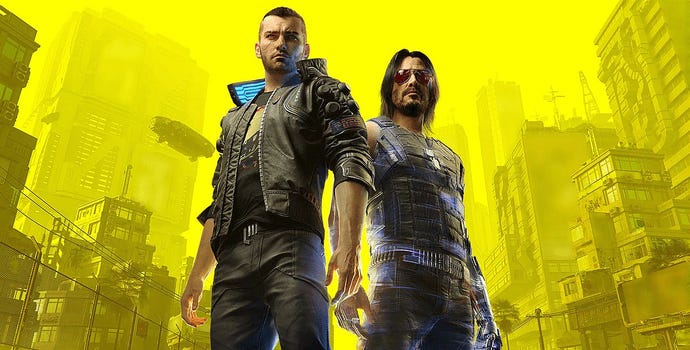 The number of players who requested refunds for Cyberpunk 2077 is small, but not insignificant.
Overnight, CD Projekt published its full year 2020 earnings report [PDF], which covers the entirety of its business, including the recent release of Cyberpunk 2077, ongoing sales of The Witcher, as well as revenue from Gwent, and GOG.
CD Projekt revealed that by the end of 2020, Cyberpunk 2077 had sold 13.7 million copies worldwide. PC and Stadia claimed the lion's share of sales, at 56%. PlayStation is next with 28%, followed by Xbox at 17%.
Overall, CD Projekt made over $563 million in revenue ($303 million net profits) across the entire business in 2020, over four times more compared to 2019. Part of this week's report and subsequent post-earnings call was to offer more details on various parts of the business, and address investor concerns over a number of issues.
In the conference call, CD Projekt touched on refunds for Cyberpunk 2077. The developer/publisher specifically discussed the Help Me Refund campaign, saying that some 30,000 refund requests were submitted through it. This ended up costing the company $2.23 million all told.
Help Me Refund was a campaign designed to offer disgruntled players, who could not get a refund directly from retailers/digital stores, full compensation. It was a limited-time programme CD Projekt came up with in the wake of widespread mistrust, seemingly as a way to salvage some of its reputation.
But Help Me Refund is only a small part of the cost of refunds. The company also revealed in the same report that $51.2 million (including Help Me Refund) was the real cost of refunds in 2020. CD Projekt said those expenses are, "provisions for returns and expected adjustments of licensing reports related to sales of Cyberpunk 2077 in its release window, in Q4 2020."
As pointed out by Ars Technica and analyst Mike Futter, the figure covers all Cyberpunk 2077 refunds, including those made at retail and digitally. It also includes projected losses from refunds in the first quarter of 2021, as well as those made very late last year they weren't included in the report.
The brutally opaque corporate speak is likely intentional, as is the location of this particular page in the greater report. Nevertheless, $51 million is a small number compared to CD Projekt's revenue and profits for 2020, but it's significantly more than you would have been lead to believe going off CD Projekt's initial statement, which as noted, only covers Help Me Refund.