Cyberpunk 2077 patch 2.01 to fix save corruption, performance issues, and more
Important fixes and improvements were outlined.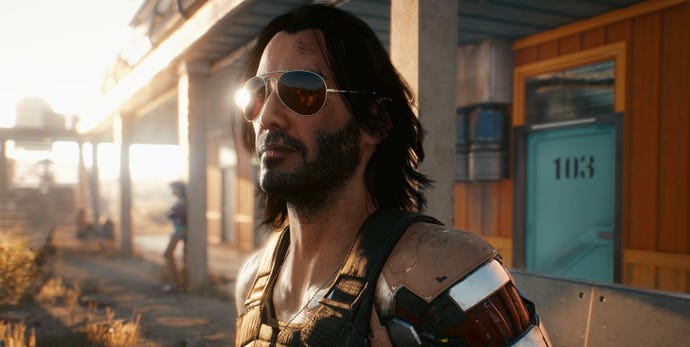 CD Projekt RED has revealed highlights from the upcoming patch 2.01 for Cyberpunk 2077.
The highlights touch on the most important fixes and improvements that will be included and are not the final notes.
One of the main things the patch addresses is the issue of corrupted saves on PlayStation by increasing the maximum save file size limit. CDPR notes this won't fix the saves corrupted before the update, so if you are experiencing the issue, keep a working save till 2.01 arrives.
With particular characters, the distorted effect caused by selecting a specific dialogue option when talking to Johnny at the end of Automatic Love will no longer persist on the screen, and V will no longer die in The Heist by falling through the elevator when riding to the 42nd floor with low FPS.
The UI should not longer show controller inputs when playing with a keyboard and mouse, and it will be possible to properly switch to arms cyberware by cycling through weapons.
Gig: Breaking News will be properly triggered after approaching the quest area, and vehicle radio volume will be adjusted so it's not too quiet compared to other sounds in the game.
Performance improvements for PCs and consoles, especially in the Dogtown area, are also included in the patch.
Patch 2.0 and Phantom Liberty have both been released for Cyberpunk 2077. The update is free for current-gen consoles and PCs. The Phantom Liberty expansion retails for £24.99 or your regional equivalent on most storefronts.