Cyberpunk 2077 first-person cutscenes - you'll still see yourself in mirrors and in vehicles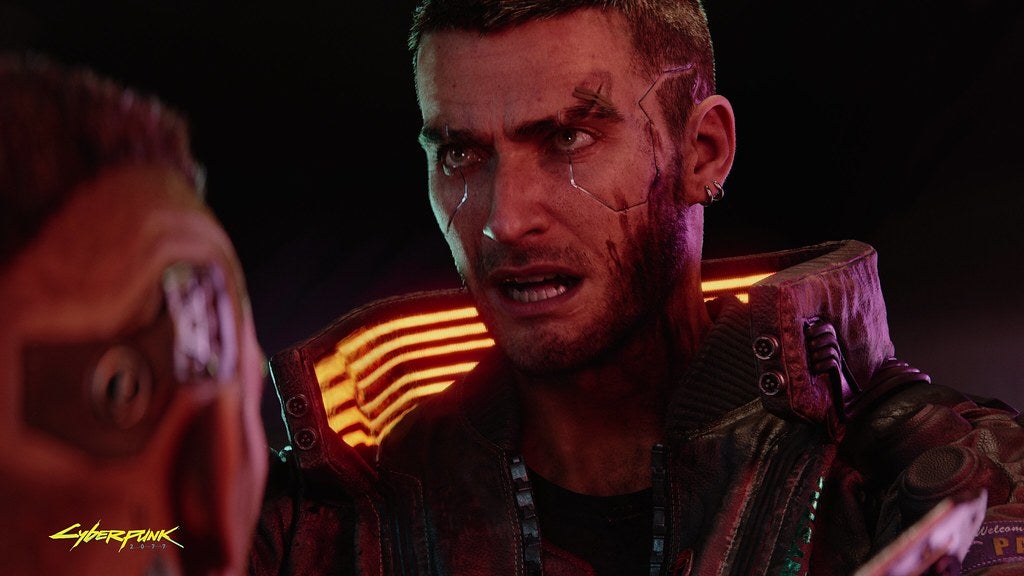 CD Projekt Red is committed to immersion. Cyberpunk 2077 first-person cutscenes will draw you fully into its world.
Update: After the Twitter DM in today's story went viral, CD Projekt Red global community manager Marcin Momot reiterated that the majority of Cyberpunk 2077 can only be experienced in first-person, with some exceptions.
This excludes the inventory screen, character creator, and while driving. There are also some cutscenes where the 3D model will be visible, but that's about it.
2/2 That said, players will still be able to see their characters in the inventory screen, during driving sequences, in mirrors and, very occasionally, in some of the cut-scenes.

— Marcin Momot (@Marcin360) September 2, 2019
You can read the original story below.
Original story: It's no secret that Cyberpunk 2077 developer CD Projekt Red believes first-person is important to the game's immersion. Though the developer initially caught some flack for it from fans of the Witcher - a third-person game, it seems people are starting to get convinced of the team's vision.
A recent interview with German site Night City Life popped up on the Cyberpunk 2077 official forums.
The user responsible for linking the story sent the official Cyberpunk 2077 Twitter account a direct message asking about the perspective in cutscenes. This was a topic of discussion in the thread, hence why they decided to get some clarity.
In the screenshot shared, the official Cyberpunk 2077 account confirmed that the game's cutscenes will all be in first-person, adding that this also goes for the game's love scenes.
In the Google-translated interview, senior level designer Miles Tost touched on some of the big differences between designing for The Witcher 3, and those in Cyberpunk 2077. Tost pointed out some lesser-known facts about level design for both games.
In The Witcher 3, designers avoided placing objects close to doors so as not to have players bump into everything. This is a side effect of having a third-person camera, since it's following the player and not tracking the character's actual position in real-time. This is not the case in first-person, since what you see is what you get, rooms can be designed more realistically.
On the flip side, the added mobility V has compared to Geralt makes creating environments more challenging overall, since players have the means to potentially go anywhere.
In case you missed it, CD Projekt Red showed off 15 minutes of new Cyberpunk 2077 gameplay on Friday. Hit the link for more.
Cyberpunk 2077 is out April 16 on PC, PS4 and Xbox One.