CS:GO is getting review bombed - over 25k negative reviews since going free-to-play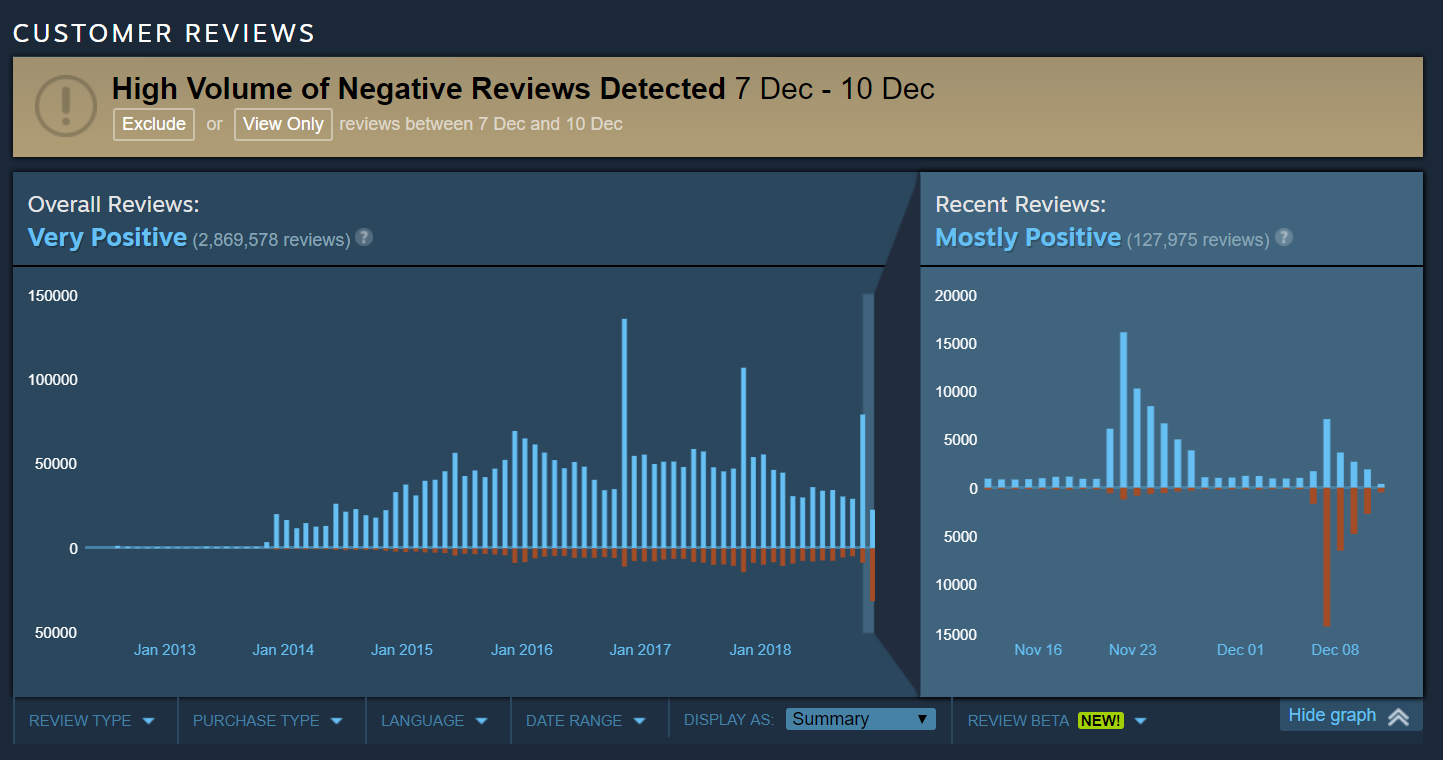 The Counter-Strike: Global Offensive community is offended at the prospect of the six-year-old game going free-to-play.
The game - which occasionally dips to just a few quid during sale anyway - recently went free and added its own spin on the battle royale genre. This is 2018, after all.
The existing playerbase isn't too happy with this influx of new players at all, and over 25,000 of them have left a negative review as a result. Here's a graph:
So, what's the issue? Reading some of the reviews, it seems the majority of players are concerned about an increase in cheating.
It also seems like the hardcore community is worried about a bunch of new players steaming into the game and not knowing what they're doing. CS:GO has a notoriously serious community, and at least 80% of them (source: pulled directly out my arse) think they're professional esports players.