Confirmed: Witcher suspended thanks to CD Projekt failing to meet dev payment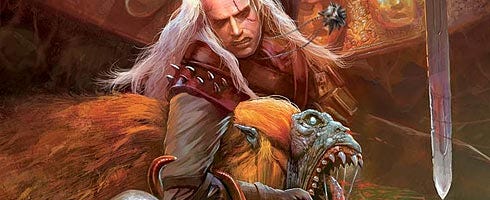 The Witcher: Rise of the White Wolf developer WideScreen has confirmed to VG247 that the game has been suspended as CD Projekt has failed to meet financial obligations.
"After having a payment being broken by CD Projekt - a big payment that we were supposed to receive - and after having committed to the project but not being covered financially on it for three months, I hold no choice but to put the team on hold," said Widescreen boss Olivier Masclef in a phone interview this afternoon.
Masclef also said CD Projekt's deal with Atari was out of kilter with Widescreen's agreement with CD Projekt in terms of milestones.
The suspension came after a meeting between the three parties, called by Masclef.
Staff have not been laid off, said the exec.
"We have be reallocating people onto other projects and work for hire jobs at the moment," he said.
"I will try to find any solution for the fans. The Witcher on console is an extremely promising title that's awaited by a lot of people. We have it running here, and I can tell you that if it hits the shelves one day it's going to be great... I feel sorry for the fans and I feel sorry for Namco Bandai."
Masclef said he "appreciated" Namco, who has signed a distribution deal with Atari of which Rise of the White Wolf formed a large part, but said he wasn't sure if the game would ever been completed.
"I don't know. I can't find a financial solution by myself," he said. "I don't own the IP - CD Projekt owns the IP and Atari owns the distribution rights."
First news of the game's cancellation came from Polish site Polygamia yesterday.