CD Projekt Red Says Capitalism is the Reason for Controversial In-Game Cyberpunk 2077 Ad
CD Projekt Red addresses controversial in-game ad in Cyberpunk.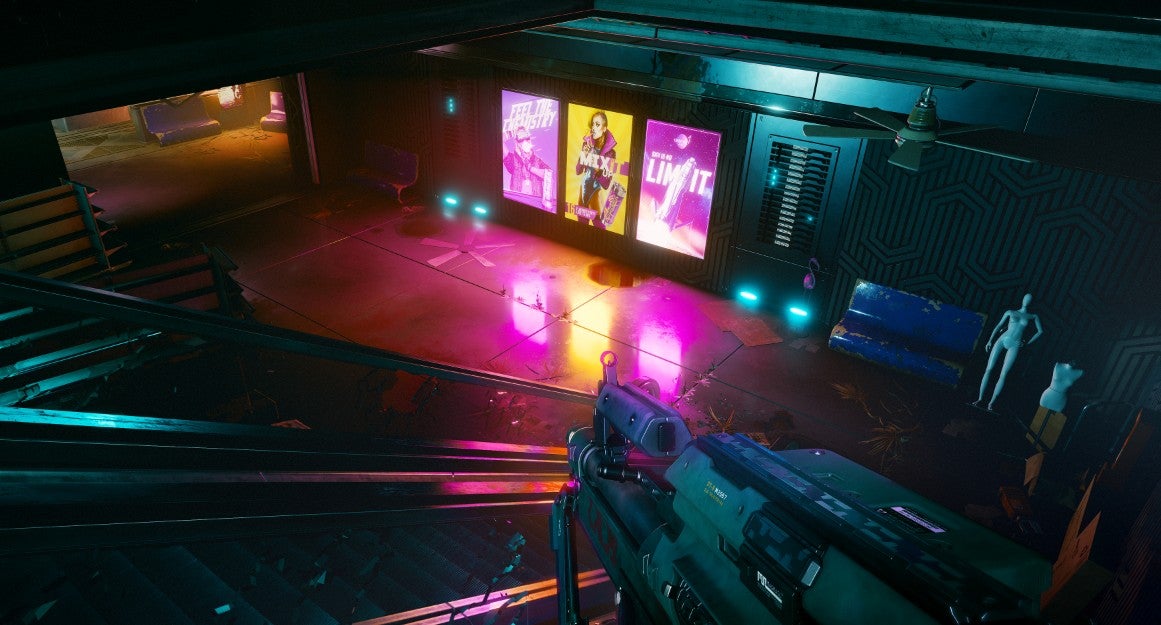 This article first appeared on USgamer, a partner publication of VG247. Some content, such as this article, has been migrated to VG247 for posterity after USgamer's closure - but it has not been edited or further vetted by the VG247 team.
Cyberpunk 2077 is set in a dystopia. That means things are bad, everyone is cynical, and corrupt powers make the rules. It's also the reason why one controversial ad featuring a nonbinary character exists, according to one CD Projekt Red artist working on Cyberpunk 2077.
This morning, new screenshots for CD Projekt Red's upcoming Cyberpunk 2077 were released online. One of the screenshots included an in-game ad for an energy drink that shows a sexualized, nonbinary model.
The fictional ad caused a stir online for what some are calling its fetishistic gaze. Polygon got a chance to speak with CDPR to ask about the ad, and they explained that if the ad feels exploitative, that's because it is.
"Cyberpunk 2077 is a dystopian future where megacorporations dictate everything," Cyberpunk 2077 artist Kasia Redesiuk says. "They try to, and successfully, influence people's lives. They shove products down their throats. They create those very aggressive advertisements that use, and abuse, a lot of people's needs and instincts. So, hypersexualization is apparent everywhere, and in our ads there are many examples of hypersexualized women, hypersexualize men, and hypersexualized people in between."
"I think that sexy bodies are sexy. Full disclosure: I love female bodies. I love male bodies. I love bodies in between. This is who I am," Redesiuk says. "However, I hate it when it's used commercially. And that's exactly what we want to show by doing this exactly, by showing how big corporations use people's bodies against them."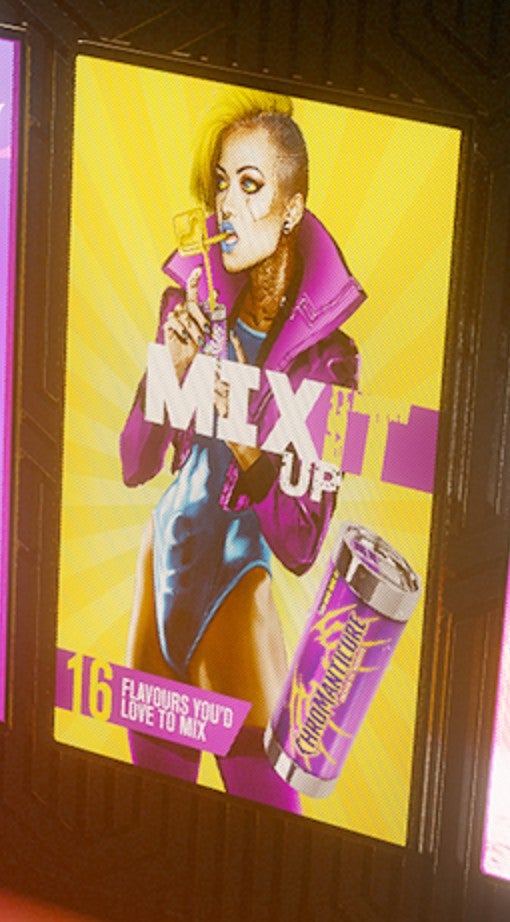 Criticism over the ad have ranged from the content itself to something more meta. Some critics have argued that it's not necessarily the ad that's a cause for concern, but CD Projekt Red's reputation. The company has come under fire in the past for making jokes on its official social media channels at the expense of trans and non-binary people.
So, while the meaning of the ad is one thing, so are questions about whether or not CD Projekt Red has the nuance to make these critiques when the company itself has shown in the past that it might not be able to.
For more on this week's biggest stories check out our E3 2019 guide.