Capcom: Moaning about RE5 DLC charges is "bullshit"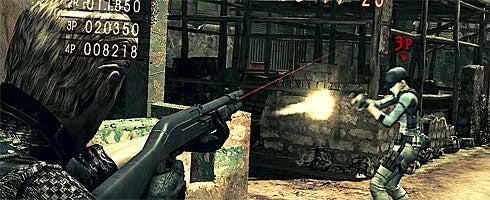 Someone appears to have got out of bed the wrong side this morning.
Capcom US biz dev boss Christian Svensson has written on the company's forums that complaining about charges for Resident Evil 5's Versus DLC is "bullshit".
"This is the part where I get to say 'BS'," he said.
"RE5 is well worth every penny of $60. A huge game, with tons of replay value, loads of unlockables, new weapons, co-op, mercenaries mode, etc. If any game warrants its price point, it's RE5.
"Prior to the announcement of the Versus mode, no one complained they weren't getting their money's worth with the initial release because it packs TONS of value because it is an amazing game. So if people were already satisfied with what the package had, when we offer MORE, why is it people feel they've been somehow cheated?"
Further, Svensson told fans to simply not buy the content if they felt hard done by.
"If you don't find value in our secondary offerings, the choice is simple, don't purchase it," he added.
"If you do find it valuable (and we hope you do) please do buy it and enjoy it."
The patch, costing $4.99 on PSN, or 400 MS Points, adds two Versus modes, namely Slayer and Survivor.
It's releasing in the West in a "few weeks".
Thanks, Kotaku.