Resident Evil 5 lands on PS4 and Xbox One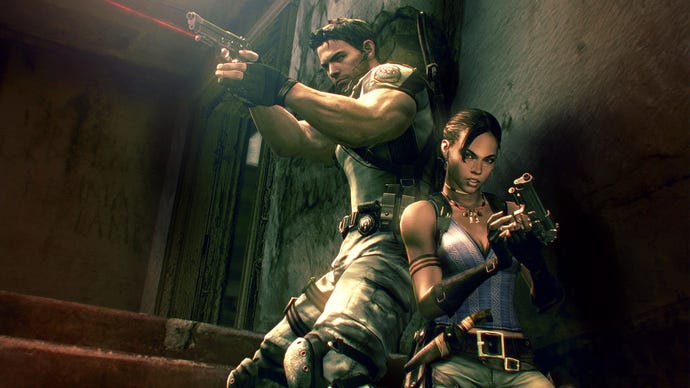 The fifth installment in the numbered Resident Evil franchise has arrived on current-gen consoles as promised in February.
In Resident Evil 5, Chris Redfield heads to Kijuju, Africa and joins up with Sheva Alomar to combat the hoard of deadly Majinis.
Along with online and split-screen local co-op, all add-on content released for the game is part of the package.
This includes Jill Valentine, who joins Chris at the Spencer Estate for the Lost in Nightmares prologue; Jill meeting up with BSAA's Josh Stone in a parallel storyline called Desperate Escape; and the Mercenaries and No Mercy modes.
Alternate outfits and weapon loadouts are included as well.
Resident Evil 5 is now available digitally on PlayStation 4 and Xbox One. Check with your preferred console for regional availability.
If you prefer disc-based, the physical version will arrive in North America on July 12.