Capcom: RE5 Versus mode charges cover dev costs, bandwidth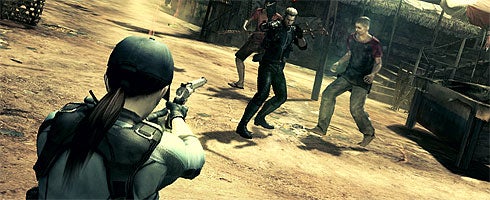 Capcom's defended the fact it's charging for Resident Evil 5's Versus mode, telling CVG it's a simple case of watching the bottom line.
"Although Versus mode makes use of the assets that exist in the game, the functionality is not currently in the game and is above and beyond the initial scope of Resident Evil 5," said a spokesperson.
"We have never included a Versus mode in Resident Evil before, and as well as the costs of development of the feature, there's also additional bandwidth costs associated with it."
The patch, costing $4.99 on PSN, or 400 MS Points, adds two Versus modes, namely Slayer and Survivor.
It's releasing in a "few weeks".