If you've ever used a cheat in Modern Warfare 2 or Warzone, Call of Duty is coming for you
Another round of Modern Warfare 2 and Warzone cheaters have been banned, thanks to an effort to cut hacks off at the source.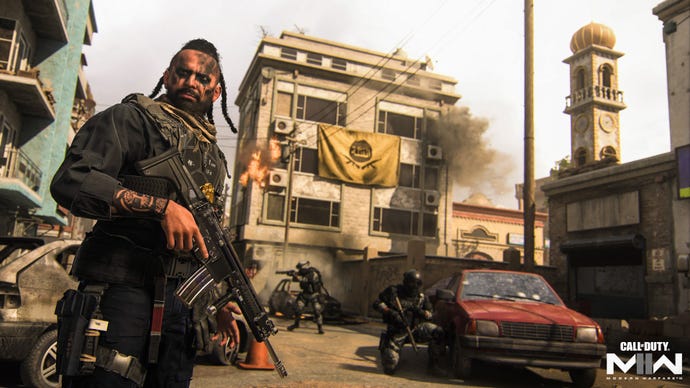 Activision Blizzard's efforts to detect and ban cheaters in Call of Duty: Modern Warfare 2, and Warzone don't seem to be wavering. Thanks to Ricochet and advanced detection techniques, over 14,000 more accounts have been banned from the two games.
The result of this latest ban wave was shared by the Call of Duty Updates account on Twitter, noting that thanks to new detections, the developer was able to target cheat developers at the source. Although the tweet does not offer any specifics, it appears that anti-cheat teams were able to detect hackers based on the source of the cheats they bought.
In other words, identifying a certain style of cheat may have lead them to detect and ban everyone using it, which is great news, as it goes beyond simply banning bad actors.
🛡 #MWII #Warzone

In the last 24 hours, new detections directly targeting cheat developers at the source has led to over 14,000 account bans for cheating and hacking in Modern Warfare II and Warzone.

— Call of Duty Updates (@CODUpdates) July 28, 2023
It also bodes well for what's looking to be another year of Call of Duty. Modern Warfare 3 has been all but confirmed, and its official reveal will happen in Warzone as part of the game's fifth season.
For the first time ever, Modern Warfare 2 weapons, bundles, operators and skins will carry forward into this year's Call of Duty. Though the name has yet to be officially confirmed, various leaks have pointed to it being Modern Warfare 3, and it is said to be developed by Sledgehammer Games.
More details about Call of Duty 2023 will be divulged later this month.