Activision being sued over portrayal of Angolan rebel leader in Call of Duty: Black Ops 2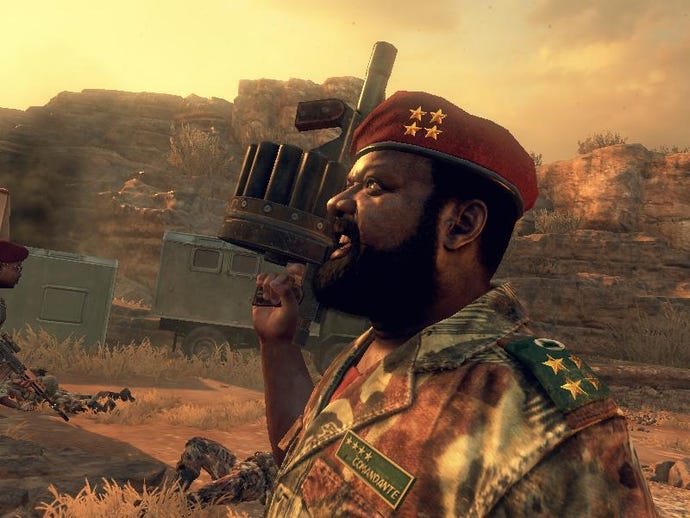 Activision is once again being sued over its depiction of someone in Call of Duty: Black Ops 2.
The lawsuit was filed by the family of Angolan rebel leader Jonas Savimbi, per The Guardian, and they are seeking €1 million over how they felt he was portrayed in the 2012 shooter.
Jonas Savimbi was the political and military leader who founded and led the National Union for the Total Independence of Angola (UNITA) and fought in a civil war against the communist-backed government. He was killed during a battle with government troops in 2002.
According to Savimbi's children and their lawyer Carole Enfert, the game likens him to a "barbarian" and a "big halfwit who wants to kill everybody" instead of the "political leader and strategist" he was in reality.
Activision said the allegation is untrue because in the game he's portrayed as a "good guy" and "for who he was … a character of Angolan history, a guerrilla chief who fought the MPLA".
In Black Ops 2, Savimbi is featured in the during the first campaign mission Pyrrhic Victory. In it, Alex Mason heads to Angola to rescue his friend Sgt. Frank Woods who is being held captive by terrorist Raul Menendez during the country's civil war.
Back in 2014, ex-Panama dictator Manuel Noriega unsuccessfully tried to sue the company over using his image along with portraying him as "a kidnapper, murderer and enemy of the state." The case was dismissed by the US court system.
Thanks, Eurogamer.