Murderous dictator sues Activision for portraying him as murderous dictator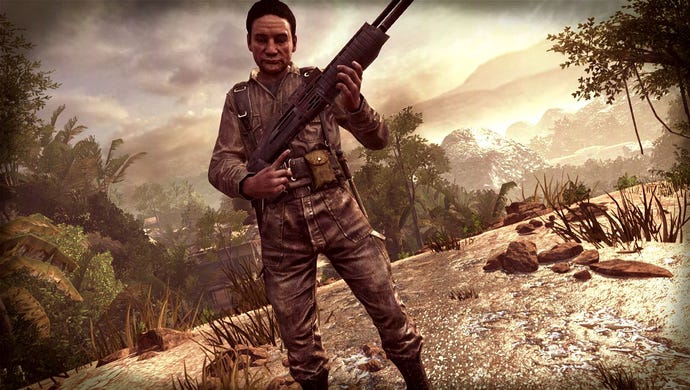 Panama's former militaristic dictator Manuel Noriega is suing Activision over using his likeness, and name, in Call of Duty: Black Ops 2.
Those who have played the shooter should be familiar with the mission in which Alex Mason and Frank Woods track Noriega to outer Panama City in the level Suffer With Me. A video of this is posted above.
Noriega, now in his 80s, is currently incarcerated in a Panama prison after jail stints in the US and France for crimes committed during his 1983 -1989 rule. He is suing the Call of Duty maker for "blatant misuse, unlawful exploitation and misappropriation for economic gain" of his image in Black Ops 2.
According to Courthouse News in the lawsuit filed in the Los Angeles County Superior Court, Noriega's lawyers stated: "In an effort to increase the popularity and revenue generated by Black Ops 2, defendants used, without authorization or consent, the image and likeness of plaintiff in Black Ops 2.
"Defendants' use of plaintiff's image and likeness caused damage to plaintiff. Plaintiff was portrayed as an antagonist and portrayed as the culprit of numerous fictional heinous crimes, creating the false impression that defendants are authorized to use plaintiff's image and likeness. This caused plaintiffs to receive profits they would not have otherwise received."
The former dictator states the game portrays him as "as a kidnapper, murderer and enemy of the state". Well, you know, if the shoe fits.
Noriega wants damages for "unjust enrichment, unfair business practices, violation of common-law publicity rights, and lost profits."
Activision is yet to file its response, but Eurogamer spoke with tech lawyer Jas Purewal who stated the publisher doesn't have to answer the lawsuit due to Noriega not being a US citizen or resident.
"This means that his legal claim becomes questionable, because it's unclear on what legal basis he can actually bring a case against Activision," said Purewal.
He also stated that in some conditions, the US extends publicity rights law to foreigners, but it can still be a difficult process for the plaintiff.
The US and France incarcerated him for various crimes such as murdering a US Marines, killings which took place while he was the de facto ruler, drug trafficking racketeering, and money laundering among others.
In Panama he was incarcerated on corruption, human rights violations and murder charges.