Call of Duty: Modern Warfare won't feature zombies because they're aiming for a more realistic experience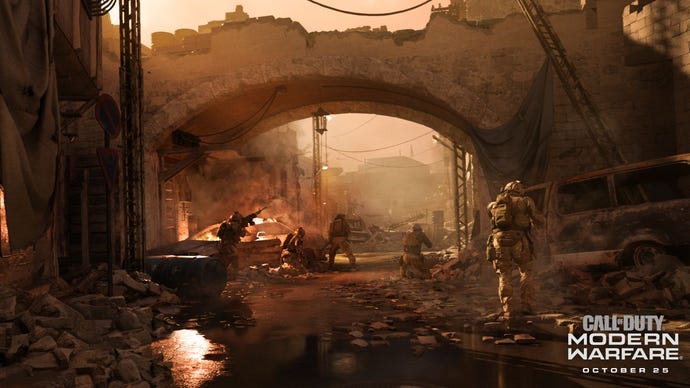 It's been confirmed that Call of Duty: Modern Warfare, the simply-titled return to arguably Call of Duty's best sub-series, won't feature any kind of zombie mode.
The new Call of Duty, which was recently unveiled with an October 25 release date, will change a few things up. It won't feature a season pass, so as to not split players between those who do and don't own the new maps, it will feature cross play between consoles and PC users, and it will not feature zombies.
The absence of zombies has been confirmed by an interview with campaign gameplay director Jacob Minkoff over at PlayStation Lifestyle.
"We're trying to create an authentic, realistic feeling world", Minkoff told the site. "We don't have the flexibility to do something like put zombies in the game. That would compromise the feeling of playing in a world that feels realistic and authentic and relative to today's conflicts and things we face."
Zombies never featured in the original Modern Warfare trilogy, but the huge success of Treyarch's Black Ops series eventually led to zombie modes in the games of Infinity Ward (Infinite Warfare) and Sledgehammer Games (Advanced Warfare, WW2) as well.
In the interview, Minkoff also clarifies that there will be a co-op experience included in Modern Warfare, they're just not ready to talk about what it is just yet.
Hopefully we won't miss the legions of the undead when Call of Duty: Modern Warfare arrives on PC, PS4 and Xbox One in October.