Call of Duty: Modern Warfare out October 25 - check out the reveal trailer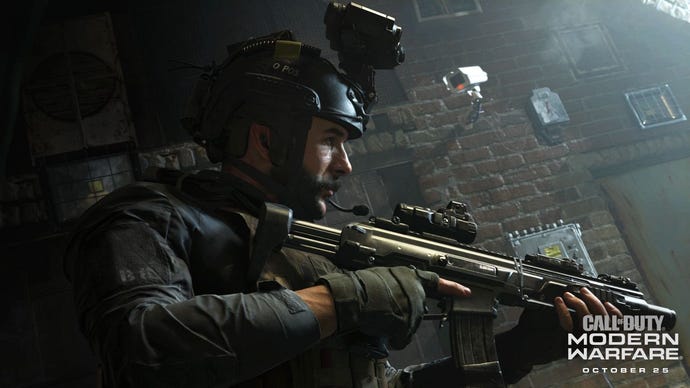 Call of Duty: Modern Warfare is the next game in the series, and it's out on October 25.
Activision announced Call of Duty: Modern Warfare, which leaked last week, and confirmed the release date which leaked earlier today.
The game is being "reimagined from the ground-up" by Infinity Ward, and thrusts the player into a modern-day conflict.
It promises a unified narrative experience and progression across the single-player story, and it not only features multiplayer, but cooperative gameplay. And yes, Captain Price is back.
"This is an all-new Modern Warfare reimagined in every way," said Dave Stohl, co-studio head at Infinity Ward. "We are creating an emotionally charged experience that's inspired by the headlines in the world today, where the rules are grey and battle lines are blurred.
"Players will join a varied cast of international special forces and freedom fighters in gripping and heart-pounding missions through iconic European cities and volatile expanses of the Middle East. It's intense, it's exciting, and we can't wait for our fans to play this October."
It was built using a new engine promising a photo-realistic experience, a new "hybrid tile based streaming system," new PBR decal rendering system, world volumetric lighting, 4K HDR, DirectX Raytracing on PC, and more.
Starting today, you can pre-order the various digital versions of the game for PC, PS4, and Xbox One. Scant details on each are below.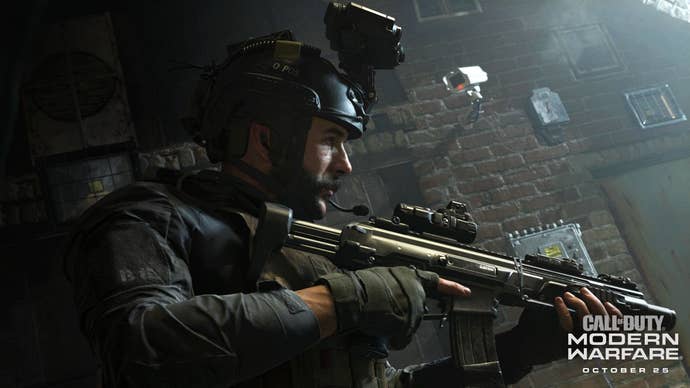 Pre-orders
All digital pre-orders, including the $59.99 standard edition, come with a Prestige Token for use in Black Ops 4.
Operator Edition ($79.99)
Digital Edition Bonus Item
Operator Edition Premium Digital Items
Operator Enhanced Edition ($99.99)
Digital Edition Bonus Item
Operator Edition Premium Digital Items
3,000 Call of Duty Points