Bulletstorm developer has a triple-A shooter and smaller title in the works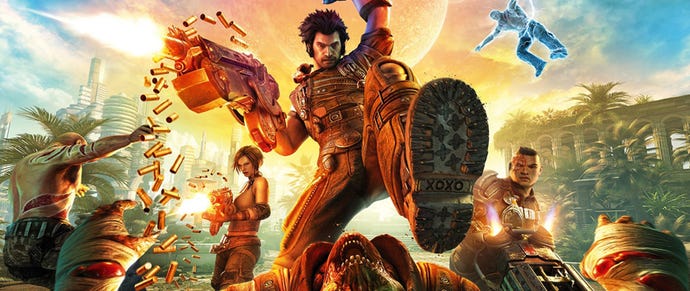 Bulletstorm developer People Can Fly has two new projects in the works, but it will be a while before the studio is ready to discuss either.
Bulletstorm developer has a triple-A shooter and smaller title in the works
Speaking in an interview with GamePressure (thanks, Blue), CEO Sebastian Wojciechowski said one is a triple-A shooter and the other is a smaller project which will be revealed later this year.
"We've been working on [the shooter] since the beginning of the year. Before that, we were polishing the concept," he said, adding that we won't hear anything about the title until sometime in 2017.
Despite being in the early stages, Wojciechowski said the game already has a publisher which is "a testament" to the studio's "vast experience." He wouldn't divulge which company will publish the title or release platforms.
Wojciechowski also wouldn't talk details on the smaller title in the works, or when in 2016 the game will be revealed.
So, while there is vitally zero information either game in the works, the fact that People Can Fly has something in store for fans is hopefully enough for now.
People Can Fly was at one time known as Epic Games Poland when the Gear of War developer acquired the studio in 2012. In 2015 the studio once again became an independent game developer.
The team said at the time it had Unreal Engine-powered projects underway and would continue development support on Epic Games' Fortnite.
Other than Bulletstorm, previous games from the company include Gears of War: Judgement, the Painkiller titles and the PC port for Gears of War.